Document Scanning Services London
Empower Your Business with Our Professional Document Scanning Services in London! We use cutting-edge document scanning technology to convert your paper documents into high-quality digital files that are easy to manage, store, and access from anywhere.
20 years of document scanning experience in London
Free onsite survey of your documents to provide you with accurate costs estimate
ISO 27001, 9001, 14001, ICO, GDPR, PCI and Cyber Essentials compliant
Welcome to our document scanning services throughout London and the UK
We provide professional document scanning services to businesses of all sizes, not just in London but across the UK. Our team is experienced and skilled in scanning documents of any category and volume, be it general office files, confidential financial records, sensitive HR documents, or technical drawings.
We can efficiently scan and convert all types and sizes of documents into required digital files, making it easier for our clients to store, manage and access their data digitally. This helps to save space and reduce clutter in offices and storage areas, making it more efficient and cost-effective for businesses.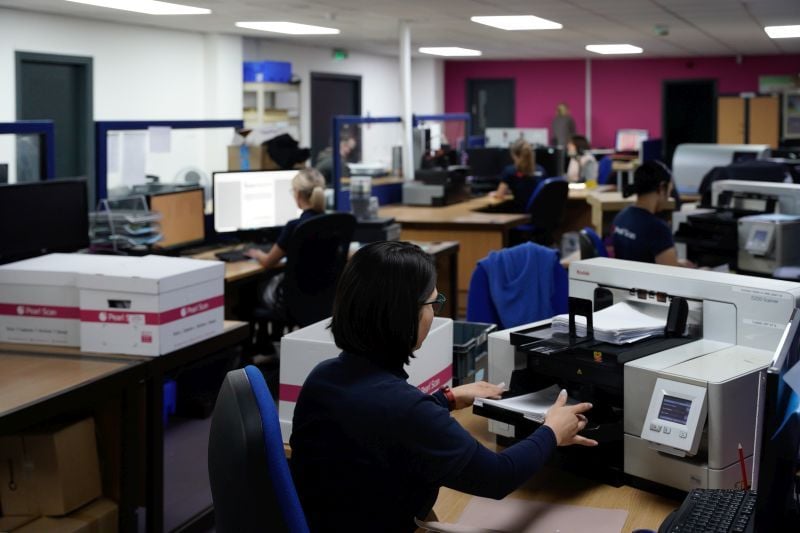 The document scanning process
What we do with your documents
Collection

We provide a secure collection of your documents from anywhere in the UK within 24 hours or as convenient for you as well as we can supply storage boxes and assistance with removing and boxing up your files.

Conversion

We scan and convert all types and sizes of documents to a digital format of your choice such as PDF, PDF Searchable, TIFF, JPEG, Microsoft Word and Excel.

Delivery

We deliver your digital data on a secure storage medium of your choice such as CD, DVD, USB, secure FTP or fully managed Pearl Cloud document management system.
How Our Document Scanning Process Works
We have a tried-and-tested document scanning process that ensures your documents are digitised accurately, efficiently, and securely. Here is a brief overview of our document scanning process:
Collection: We can collect your documents from your offices in London or from anywhere in the UK, using our secure and dedicated transportation services.
Preparation: We remove any staples, paperclips, or bindings to ensure that each document is flat and ready for scanning. We can also assist you in boxing up your documents if required.
Scanning: Our state-of-the-art scanning equipment captures your documents at high resolution, producing clear and accurate digital images. We use OCR (optical character recognition) technology to convert your documents into searchable text, allowing you to quickly and easily locate the information you need.
Indexing: We can index your documents using a range of criteria such as

date, name, and reference number

, making it easy for you to organise and retrieve your digital documents.
Quality Control: Our experienced team of quality control specialists review every scanned image to ensure that they meet our high standards of accuracy and legibility.
Delivery: We can deliver your digitised documents to you in a range of formats, such as PDF, TIFF or JPEG. We can also upload your digital documents to our online document management system, Pearl Cloud, if you choose that option.
Shredding: If you choose our shredding service, we can securely shred your original paper documents once you have received your digital copies.
Our document scanning process is designed to provide you with a secure and efficient solution for your document management needs.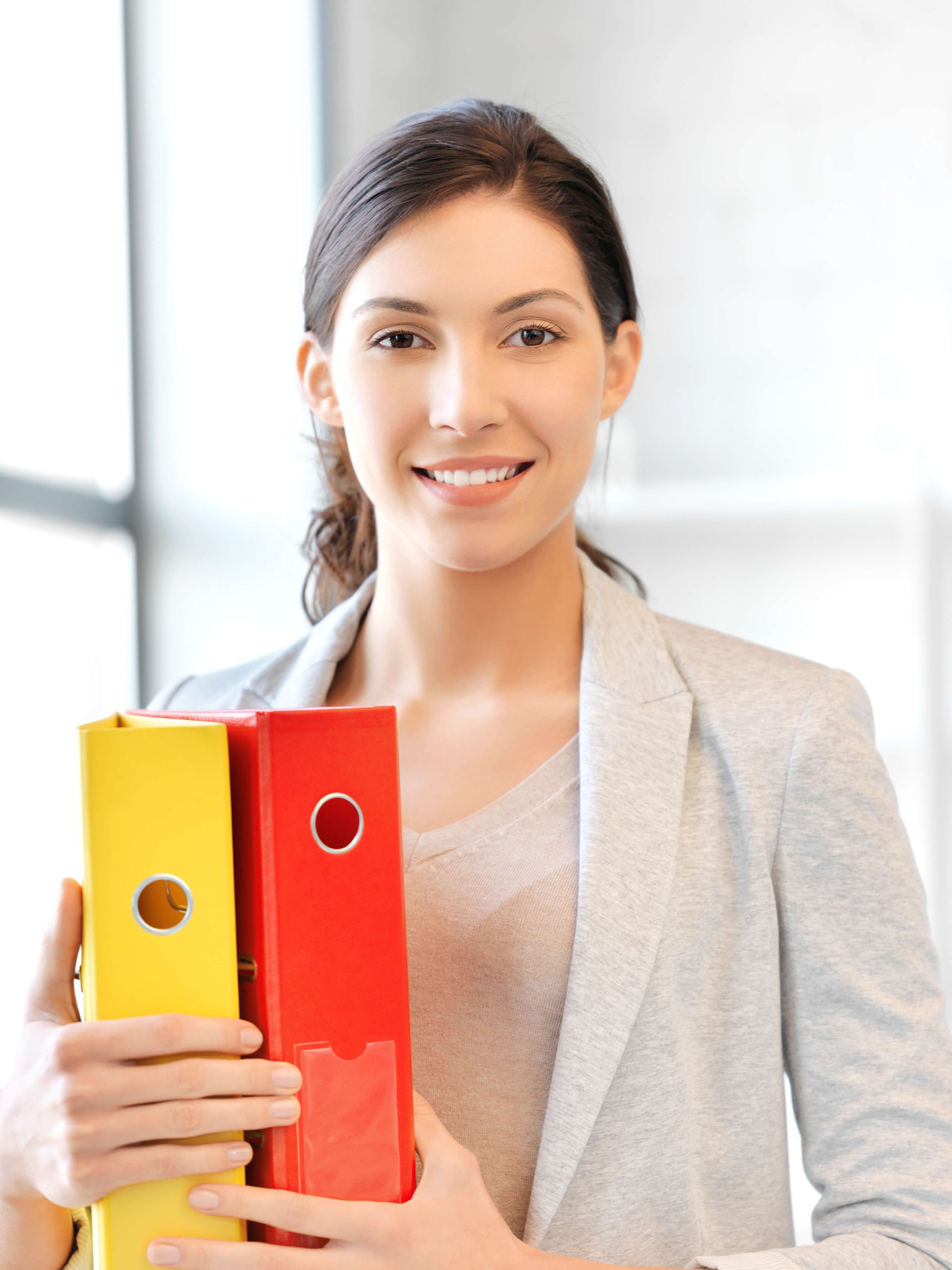 Our Supplemental Services for Document Scanning and Related Solutions
Document Management
 We recognise the significance of adopting paperless practices, and thus, offer professional digital archiving and document management solutions. Our experienced team can work with you to devise a tailored solution that suits your organisation's needs, whether you prefer a gradual or all-at-once approach to digitising your management practices. In addition, we provide a free, in-house-built Halogen document management system that prioritises simplicity and ease of use, facilitating efficient and accessible document management.
Document Shredding
As a professional document shredding service provider, Pearl Scan offers comprehensive shredding solutions to meet all your needs. We can provide shredding services as a standalone service or as part of our scanning services. Whether you require one-time shredding or regular collections and shredding, we can arrange it for you. For clients with sensitive and confidential documents, we offer mobile shredding services, which can be scheduled on a one-time or regular basis. Our shredding services comply with BS EN ISO 14001, ISO 27001 and BS 15713 standards, and we are fully accredited to provide you with peace of mind.
Document Storage
Our physical document storage service offers businesses a cost-effective and secure way to store their important paper documents. Our state-of-the-art storage facilities are equipped with advanced security features to ensure the safety and confidentiality of your documents. Our flexible and scalable storage options allow you to store as many documents as you need without worrying about physical space limitations.
OCR Conversion
We utilise OCR technology to convert your documents into digital formats, including text searchable PDFs, Microsoft Word and Excel, XML, or CSV, providing you with text searchable or text editing functionality for your scanned files. This allows you to quickly and easily search for specific keywords or phrases within your documents, saving you time and effort. This eliminates the need to manually search through physical documents, saving you time and increasing productivity.
Simplify your document management with our scanning services in London. "Save Time and Space with our expert Scanning Services in London"
Opt for our London document scanning services and experience significant long-term cost savings in comparison to physical document storage.
Scanning your documents can offer long-term savings compared to physical storage and we've worked with many organisations across London leading them into a paperless and eco-friendly offices. County councils and NHS practitioners have benefited from our digital scanning services, alongside university offices, hotel chains and building contractors. We've even helped businesses and individuals save space and storage costs by digitising their paper collections and archives.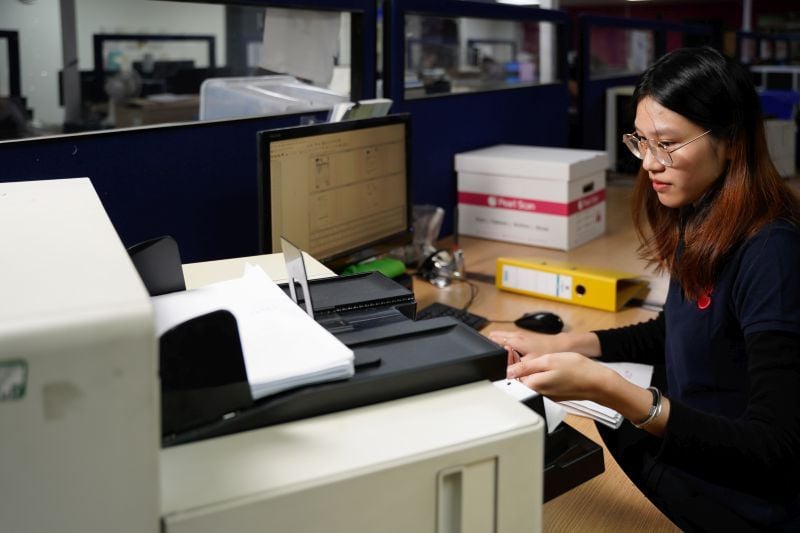 Document Scanning Services in London - FAQs
How can we assist if you're relocating offices and require document scanning services?
If your business is relocating offices, you may be faced with the daunting task of moving your physical documents to the new location. However, this is the perfect opportunity to digitise your documents and improve your document management process. At our London document scanning service, we can help you scan and convert all of your physical documents into high-quality digital files, making it easy to manage, access and share your documents anytime, anywhere.
By digitising your documents, you can save valuable office space, reduce the risk of losing or damaging important documents during the move, and increase the efficiency of your business operations. Contact us today to learn more about our document scanning services and how we can help make your office relocation a smooth and successful process.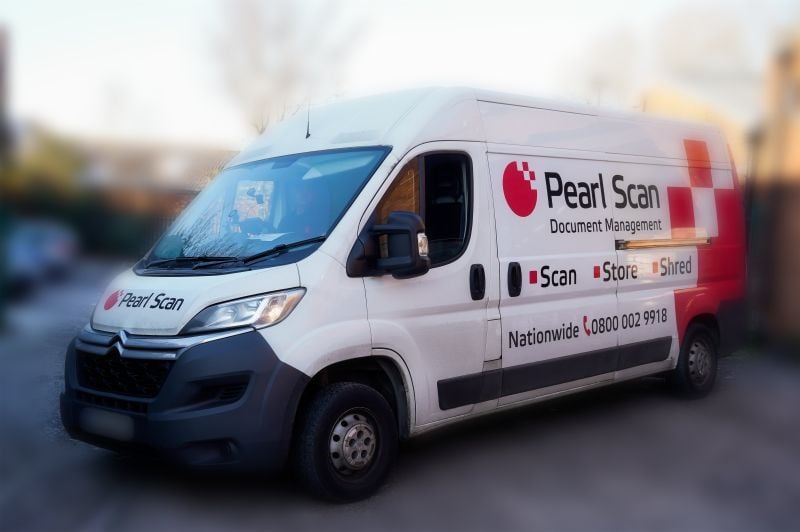 Data Protection
All of our staff members have signed a secrecy act, adhere to GDPR regulations and are fully vetted to DBS standards.
Flexibility
Our infrastructure allows us to satisfy scanning job requirements of all types and sizes, while offering a dynamic pricing model.
Fast Turnaround
Thanks to our scalable infrastructure we can accommodate document scanning projects that need urgent attention.
Our Comprehensive Scanning Services in London
We offer scanning services for a wide range of media types, including paper documents and microfiche/microfilm files, converting them into searchable electronic images in popular digital formats like PDF, TIFF or JPEG. Our experienced team handles delicate and sensitive documents such as historical publications, legal documents, accounting and HR information, and client files with the utmost care.
Document scanning – scanning and digitising paper documents, making them easier to store, manage, and access digitally.
Microfilm and microfiche scanning – converting microfilm and microfiche to digital format for improved access, preservation, and ease of use.
Aperture card scanning – scanning and digitising aperture cards for improved data access and management.
Large format scanning – scanning oversized documents such as blueprints, maps, or engineering drawings to create high-quality digital copies.
Book scanning – scanning and digitising books, making them easier to access, store, and share digitally.
Photos, Negatives and Slides scanning – converting analogue films and slides into digital format, allowing for improved storage and accessibility; and scanning and digitising photo prints or negatives for easier storage, management, and preservation.
What it takes to be a top document scanning company in London?
At Pearl Scan, we pride ourselves on being one of the top document scanning companies in London. Our commitment to quality, security, and customer satisfaction has allowed us to build a strong reputation in the industry. We understand the importance of digitising documents, and we strive to make the process as easy and efficient as possible for our clients. From our state-of-the-art scanning facilities to our experienced team and rigorous quality control checks, we go above and beyond to ensure that our clients receive the best possible service. Contact us today to learn more about how we can help with your document scanning needs.
Comments from our clients
Scanning legal files to PDF format - You have done a fantastic job and I can't believe all of those 8 lever arch files have been condensed into that tiny USB. Thanks very much for all your help and I will definitely be in touch if we need any more scanning done in the future.
Fortius Clinic
Business card data conversion - An efficient, speedy and very friendly service. They arranged the pick-up and return of the business cards and once all scanned the file was sent to me without any delay. If you're looking for someone to scan your business cards I can highly recommend Pearl Scan Solutions.
Ecofin
Captured data transferred to MS Excel spreadsheet - We were delighted with the professionalism of Pearl Scan and the speed of the job. The communication with them throughout the project was excellent and we would definitely use them again.
Dog's Trust
Experienced
With Pearl Scan, you can trust that your documents are in safe hands. As leaders in the document scanning and digitisation industry for nearly two decades, we've worked with numerous world-renowned clients such as BBC, BskyB, Lidl, and many others. Let us bring our expertise and experience to your document management needs.
Flexible
We understand that time and budget constraints are important factors for our clients. That's why we're committed to being flexible and keeping our client's priorities at the forefront. Whether you need a fast turnaround or have specific budget requirements, we can work with you to find a solution that suits your needs and project goals. Let us help you accomplish your project with ease and efficiency.
Approchable
We're not here to pressure you into a sale. Our team of scanning services experts is friendly, approachable, and always available to make your document digitisation experience as straightforward and user-friendly as possible. If you have any questions, feel free to ask – we're happy to provide answers that are free of technical jargon.