Slide and Negative Scanning
We provide expert scanning services for a wide range of slides and negatives, including 35mm slides, transparencies, photos and negatives of all sizes. Our scanning and conversion services play a crucial role in transforming physical images into high-quality digital scans, ensuring that your precious memories are preserved and digitally accessible.
Professional Slide and Negative Scanning Service
Rediscover the past and safeguard treasured memories with our Slides and Negatives Scanning Services. We utilise state-of-the-art equipment and expert techniques to transform your slides and negatives into high-resolution digital formats. Whether you've got stacks of old family photos, historical records, or slides from past projects, our services guarantee their accessibility, share ability, and preservation for future generations.
High-Resolution Scanning: Capture every nuance with our high-resolution imaging.
Preservation of Original Quality: Expert techniques ensure no loss of detail or colour fidelity.
Wide Range of Formats Supported: Be it 35mm slides, medium format negatives, or other types, we've got it sorted.
Digital Enhancement Options: Bring out the finest in your images with optional restoration and enhancement services.
Easy Digital Access: Receive your scanned images in your preferred format, whether JPEG, TIFF, or others, and access them whenever, wherever.
Bulk Scanning Discounts: Benefit from our special rates for large-volume scanning tasks.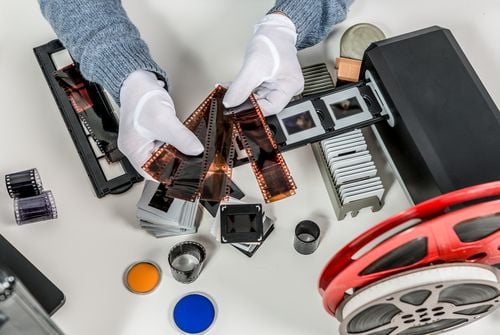 Various Formats Supported
35mm slides
Negatives and Transparencies
Glass plate negatives
Printed photos
APS Films
Audio and Video tapes
High-Quality Imaging
We take pride in our exceptional scanning services, delivered by a team of experts using top-of-the-line equipment. While attempting to scan these items at home or office scanner can result in lower quality images and longer processing times, our professional scanning of slides and negatives services guarantee high-quality results and a streamlined process.
Low Cost Rates
We understand that preserving your memories should not have to come at a high cost. That's why we offer affordable scanning services for photos, slides, and negatives, without compromising on the quality of our work. Our low-cost scanning services are perfect for those who want to digitise their physical images without breaking the bank.
Enhance your digital experience with our value-added slide, photo, and negative scanning services
Photo Restoration Service
We utilise advanced image processing software to restore old photos. Our restoration process involves removing any foreign objects, dust marks, and curves, as well as making colour correction and sharpness adjustments. We specialise in the restoration of torn, faded, and stained photographs to their original quality. Our aim is to provide a high-quality restoration service that preserves your valuable memories while enhancing their overall quality.
Indexing and metadata creation
We provide indexing and metadata services to ensure that your digital images are easy to access and manage. Our metadata services enable you to add important information to your digital images, such as keywords, titles, descriptions, and dates. This information can be used to identify images and assets, making it much easier to manage your image library. You can even add copyright information and other metadata to protect your images and ensure that they are properly credited.
What typical formats and sizes of slides and negatives are used in the UK to preserve photos, drawings and documents?
We are frequently asked to scan slides and negatives of various sizes from manufactures like Kodak, Agfa, Sony, Canon, Fujitsu into digital format for a wide range of uses. The following are the typical sizes we encounter:
35mm slides
120mm Film
6×4.5cm Half Frame / plate
6x6cm Square Frame / plate
6x7cm, 6x8cm
6x9cm Full Frame / plate
We use professional-grade scanners and digitisers to provide high-quality negative photo scanning service. Our advanced equipment enables us to achieve high-resolution images of your slides, resulting in clear and detailed digital reproductions.
We offer a range of digital file formats to choose from, including JPEG and TIFF, and can scan major brands like Fujichrome and Kodachrome. Our services cater to a variety of negative and colour slide scanning needs, whether you require basic imaging or more advanced post-processing to enhance your images.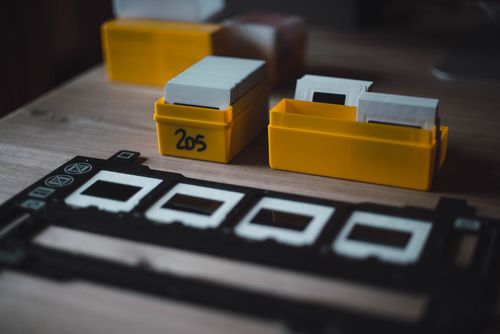 Slide into the Future Convert your negatives and slides into digital masterpieces now
How we ensure careful handling and safe transportation when scanning your slides and negatives
We prioritise the utmost care and safety of your valuable materials from start to finish. Upon receiving your items, they're safeguarded with our strict security measures, including surveillance and access controls, at our facility. Our expert team uses gloves and cleaning methods to ensure pristine handling and scanning. Using reputable delivery services, your materials are securely transported to and from our digitisation centre. At Pearl Scan, we cherish your trust. Contact us to discover our secure scanning and digitisation solutions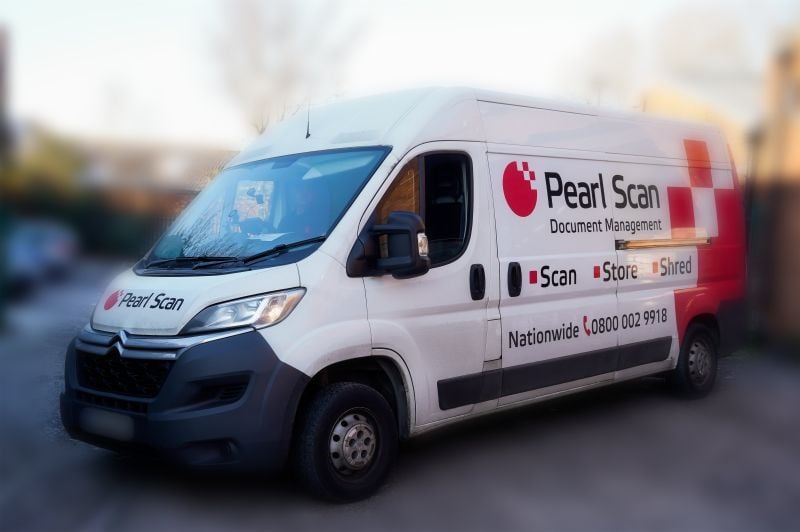 What you need to know before scanning your negatives and slides
If you're planning to reach out to a UK-based negative scanning service such as Pearl Scan, there are some steps you can take to expedite the process and ensure that you receive top-quality scans. Here are some things to consider beforehand:
Assess the state of your negatives and slides before scanning
Before scanning your negatives, it's important to check their physical condition. Negatives that are damaged by dust, water, mildew, or fingerprints can result in lower-quality images. At Pearl Scan, we always examine each item you send us to determine the necessary steps to achieve the best possible output. However, the larger the number of images, the longer the scanning process will take.
Determining your scanning needs
Determining your scanning needs is a crucial step in achieving the best results for your project. Here are some factors to consider when determining your scanning needs:
Image type: type of images you need to scan, such as photos, negatives, or slides.
Resolution: resolution you require for your scans. Higher resolutions produce sharper and more detailed images but can take up more storage space.
Output format: output format you need, whether it is JPEG, TIFF, or another format.
Quantity: number of images you need to scan. Consider the time and resources required to scan a large quantity of images.
Quality: level of quality you need for your scans. This includes the level of colour correction, dust removal, and other enhancements you may require.
By considering these factors, you can determine your scanning requirements and achieve the best results and cost for your project.
Why digitising your negatives is a smart move
Digitising your slides and negatives is a smart move for several reasons. Firstly, negatives can deteriorate over time, resulting in the loss of valuable memories. By converting them to digital files, you can preserve them for generations to come.
Secondly, digital files are much easier to access and share with others. You can store them on your computer or in the cloud, making them accessible from anywhere in the world. You can also easily share them with friends and family via email or social media.
Thirdly, digital files can be easily edited and enhanced to improve the quality of the image. You can adjust the brightness, contrast, and colour balance to make them look their best. Finally, digitising your negatives can save you valuable storage space. Instead of storing bulky albums or boxes of negatives, you can store all of your images on a small hard drive or in the cloud.
Overall, digitising your negatives is a wise investment in preserving your memories for the future.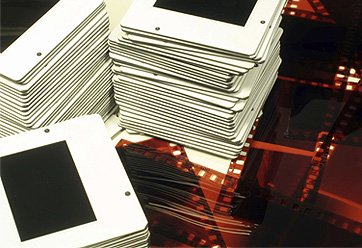 Slide and Negative Scanning FAQs