Data Entry Services
High-quality data entry services for both handwritten and printed documents, catalogues and web
Fully managed service
Self sustained and scalable team
24/7/365 service available
Operate according to individual client's KPIs & SLAs
Data Entry Services
To suit every client's needs
We provide several types of data entry services from our secure document and data entry facility in the UK, these include;
Manual data entry from paper, images and screen
Automated / semi-automated data capture, data extraction and data mining
Using OCR, ICR, OMR, Barcode and QR Codes data capture technologies
Our data entry and processing bureau has an extensive knowledge & experience in providing most cost effective solutions for high volume data entry requirements.
Expertly Handling a Broad
Spectrum of Documents
We pride ourselves on providing impeccable data entry services tailored to your specific needs. In today's fast-paced digital age, the accuracy and timeliness of data input can significantly influence business decisions and operational efficiency. Our dedicated team of data entry specialists is trained to handle complex datasets with precision, ensuring that your information is accurately captured and ready for analysis. Whether you're dealing with structured forms or intricate documents, we are equipped to manage the task seamlessly.
Questionnaires: Precise data capture for insightful analysis.
Surveys: Converting feedback into actionable data sets.
Invoices: Ensuring every financial detail is meticulously entered.
Forms: From registrations to applications, capturing every detail.
Documents: Transcribing content with utmost accuracy.
Catalogues: Digitising product details for easy access and update.
Manuals: Inputting technical information for digital databases.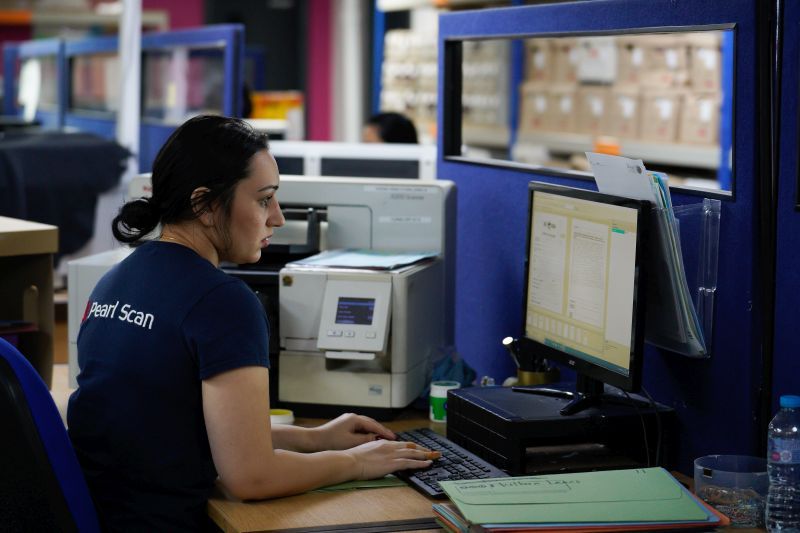 Manual and Automated Data Entry
Manual Process Using Eyes & Hands
Manual data entry services provide fast solutions which demand skilled professionals. Our data entry team is made up of professionals from different skills and academic background, this allows us to provide bespoke services using specific industry related data entry professionals. For example, we can deploy dedciated teams as below;
Handwritten documents / forms
Medical forms and documents
Financial documents such as invoices, orders and expenses
Manuscript, diaries, news articles and books
Questionnaire, surveys and forms
Although manual data entry requires minimum setup and training, however for large volume projects, the cost could run higher and may require a more manual & automated (hybrid-approach) to save cost.
Automated Process Using Technologies
Automated data capture or data entry is the process of using advanced computer applications such as OCR/ICR/OMR/Barcode recognition technologies to capture and extract the required data. The quality and accuracy of the recognition process very much depends on the quality of the source documents. Typical document types which are suitable for this process are as below;
Supplier's / Vendor Invoices
Medical Forms
Questionnaires
Books and Directories
Web pages and forms
Automated data entry is much suitable for structured documents and provides a less costly alternative to the manual data entry process.
Comments from our clients
We have used PEARL SCAN's services several times and have been very happy with the quality of the work. The staff are always very helpful in their advice. They have always provided a quick and professional service.
Acair Books
The process from start (requesting a quote) to finish (receiving the deliverables) with Pearl Scan Solutions was a quick and efficient process. Grateful that we were kept updated with the progress. In addition, as we were unsure of our initial requirements they were able to talk through the options and assist in ensuring we weren't going to end up paying more than we needed to! Great service, that we'll certainly use again.
Digital Barriers Services Ltd
You have done a fantastic job and I can't believe all of those 8 lever arch files have been condensed into that tiny USB. Thanks very much for all your help and I will definitely be in touch if we need any more scanning done in the future.
AI Film
Other data capture services...