Invoice Data Capture
Our invoice scanning and data capture services streamline the extraction of data from diverse invoices, saving businesses both time and resources. By reducing manual data entry into accounting systems, we not only eliminate costly in-house tasks but also minimise the potential for errors.
Automated and manual invoice data extraction
Handle various types, formats, and vendors
Eliminate the need for internal manual data entry
Gain significant time and cost savings
Invoice Data Capture and Data Entry Services
Your key to efficient invoice processing. With the power of our cutting-edge data capture technology and accurate data entry, we seamlessly extract crucial invoice details, from header & footer information to line items. Let us take away the tedious task of your internal and expensive manual data entry process, ensuring both cost and time-saving.
State-of-the-art data extraction: ranging from header/footer to line items.
All-inclusive solutions, from online to local processing.
Options for multilingual data capture and data entry.
Streamlined setup and swift lead-time.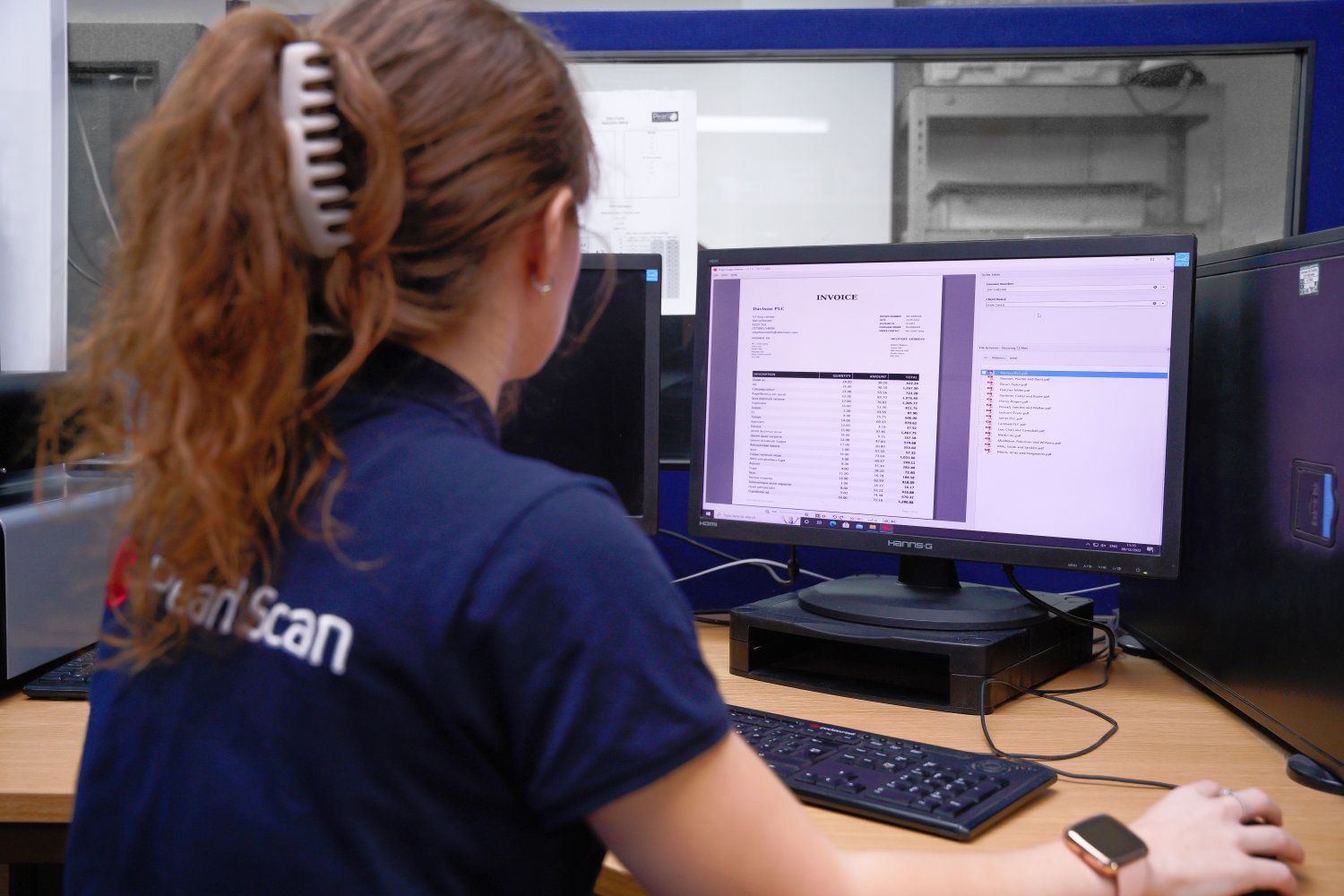 How does it work?
1. Receiving Invoices
To streamline the invoice data capture process, we offer the convenience of two options for submitting invoices. You can send your paper invoices to us by post, and for electronic invoices, we have a dedicated email account. Upon receipt, we will promptly scan and download the invoices, ensuring they are ready for the data capture process.
2. Capturing Data
We will upload all electronic invoices into our bespoke intelligent data capture system to extract the required data from each invoice/transaction, e.g. invoice header and footer details as well as line items
3. Quality Checking
Our quality control process is an integral part of our service, ensuring that all extracted data is accurate and reliable. Our process involves a series of steps, including error checking, exception handling, and manual corrections.
4. Data Delivery
After the completion of our quality control process, the extracted data and accompanying electronic invoices can be delivered to the client via various formats, including CSV, XML, SQL or integrated solutions.
No need for Expensive Software
... Hassle-Free Service
Unlock hassle-free invoice processing without hefty financial commitments. Our invoice data entry service eliminates the need for costly software, along with associated training and ongoing upkeep expenses. We offer an all-inclusive, cost-efficient solution, handling the nuances of data capture and extraction, letting you concentrate on your primary business activities. Enjoy streamlined efficiency without the capital expenditure.
Significant Cost Saving
... Up to 50%
Unlock significant cost savings now! Eliminate the internal data entry process, manage high-volume invoice processing without increasing personnel costs, and avoid capital investment in software. With our simple 'pay-as-you-go' fee structure, choose the most cost-effective solution. Act now to revolutionise your invoice processing!
Early Payment Discount
... our added value
Having all invoices captured and data delivered within the 24-hours period of their receipts provides better visibility and allows our clients to make early transactions and negotiate early payment discounts with their suppliers.
How Our Customers Benefit From
Our Automated Invoice Data Capture Services
Seamless Transition
Invoices can be sent to us directly by the suppliers or via a dedicated PO Box
Data Flexibility
We can capture and extract only the data that you need for example invoice header & foot or as well as line items data
GL Coding
GL coding can also be added and correctly recorded against each line item
Zero Capital
Our cost model eliminates any capital investment in software systems, ongoing maintenance and in-house data input / AP clerks
High Accuracy
Our methodology of double-pass invoice data capture and processing workflow delivers 100% invoice data accuracy
Fast On-boarding
Our experienced team can typically on board new clients within 2 – 3 weeks of their sign off
Affordable Invoice Data Capture and Data Entry Services! Get in touch with us now
Comments from our clients
Thanks for completing the job on time and with so much care and attention. These are our archive documents that told the Anglian Water story from over 40 years ago; it was really important that they were scanned well and returned to us in the same condition. Pearl kept me up to date with progress of the project and return dates.
Anglian Water Services
The process from start (requesting a quote) to finish (receiving the deliverables) with Pearl Scan Solutions was a quick and efficient process. Grateful that we were kept updated with the progress. In addition, as we were unsure of our initial requirements they were able to talk through the options and assist in ensuring we weren't going to end up paying more than we needed to! Great service, that we'll certainly use again.
Digital Barriers services Ltd
After we were let down by our previous supplier Pearl took over our project quickly and efficiently. They were a great team to work with, and deadlines were always met and even exceeded! Pearl are always professional and all of the data provided was to a high quality. We look forward to working with them again in the future.
Event Marketing Solutions
Other data capture services...