Large Format Scanning
Our large format drawing scanning services provide high-quality document imaging. Whether it's architectural plans, engineering drawings, maps, or any other oversized documents, our state-of-the-art scanners ensure crisp, high-resolution digitisation.
A2, A1 and A0 Scanning
Using Feed Scanner
We provide high-quality scanning and digitisation of large format drawings and plans to digital file formats of your choice, such as TIFF, PDF and JPEG. Using the latest large format document scanning software and hardware, we produce professional quality digital scans of documents at high image resolution and at original scale. Our large format scanning is a great way to preserve important documents, as it allows them to be easily accessible and stored in a digital format. Our clients benefit from;
All shapes and sizes scanned up to A0+ sizes
Fully indexed and OCR processed
Digital file formats available from TIFF, JPEG and PDF
High-volume digitisation and fast-turnaround time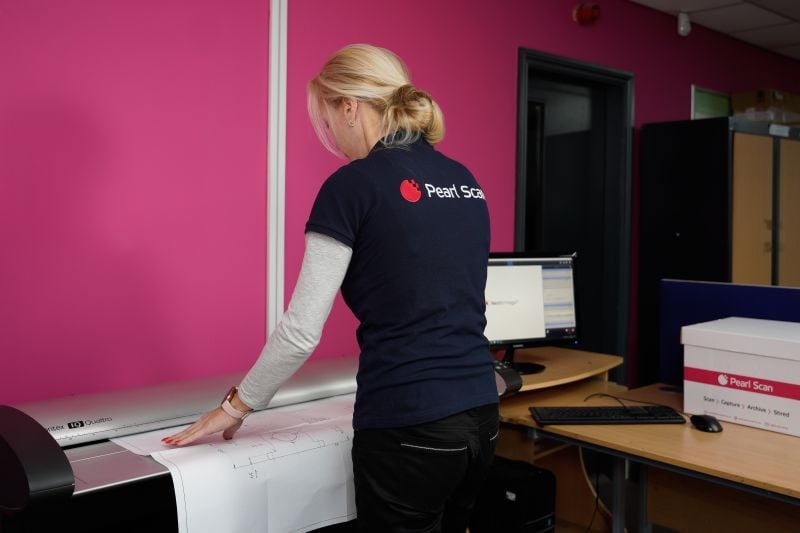 Large Format Scanning Using Flatbed Scanners
Using Flatbed Scanner
Scanning delicate, large, or wide format items presents unique challenges and many of these invaluable documents cannot be subjected to the typical feed-through scanning process because of their fragile nature or the unsuitable materials they're crafted on. To protect these invaluable items, we use specialised flatbed scanning technology, paired with expert handling. Our team ensures the preservation of each document, capturing every detail in high resolution. Here are a few examples;
Deed Packs: Safeguarding legal histories and property records.
Fragile Large Format Drawings: Capturing intricate details with utmost care.
Plans and Maps: Digitising geographical and architectural blueprints.
Old Posters: Reviving classic designs and vintage advertisements.
Large Photographs: Preserving moments in high-resolution clarity.
Historical Records: Ensuring the past remains accessible for future generations.
Antiquarian Material: Protecting rare and ancient manuscripts and prints.
Photo Canvases and Frames: Scanning without compromise on original quality.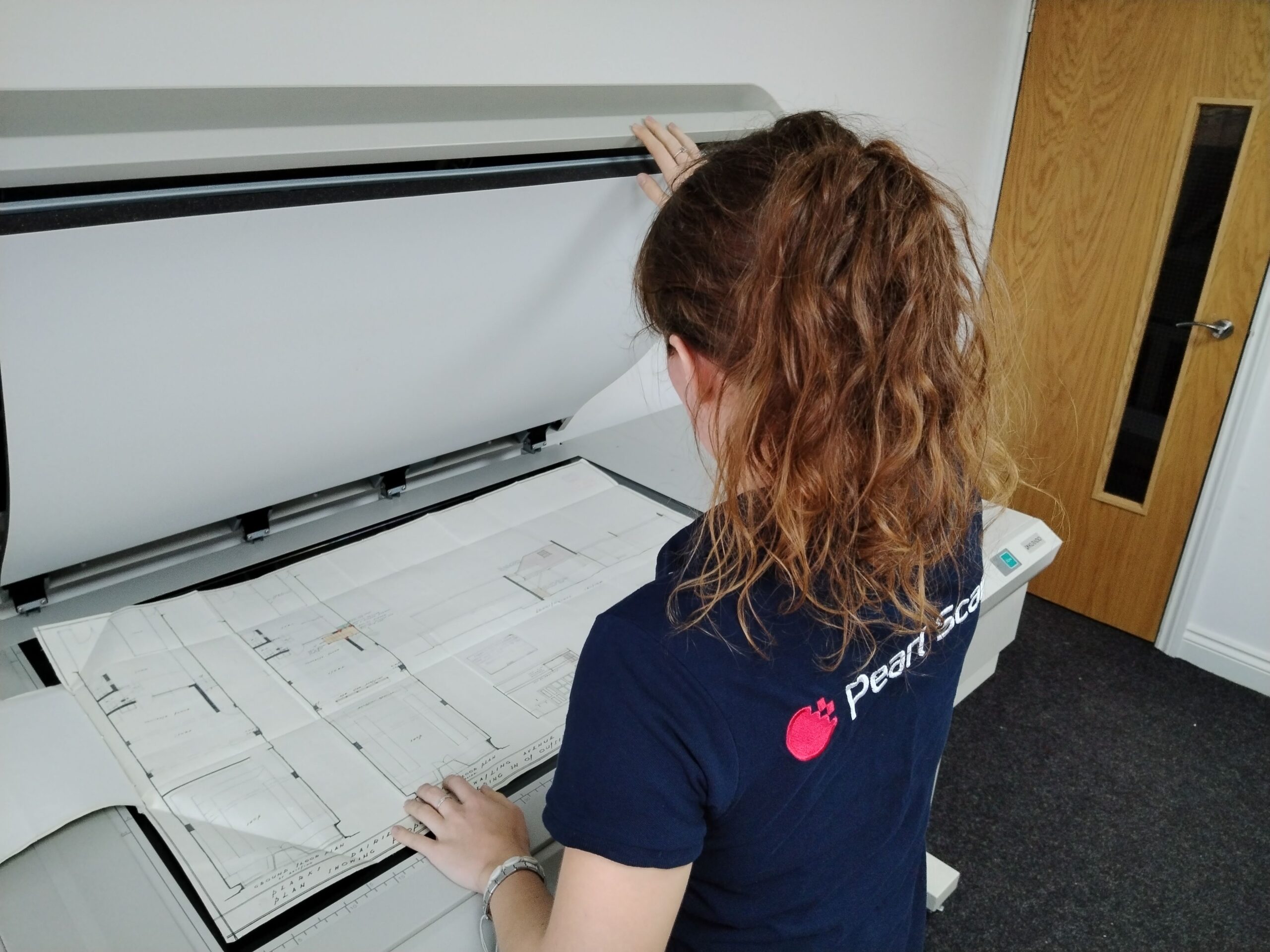 Nationwide
We provide a comprehensive nationwide drawing collection service, ensuring your documents are safely and swiftly transported to our digitisation facility
Fast Turnaround
Our robust processes guarantee quick digitisation, ensuring you receive your digital files without unnecessary delays.
Scalability
No project is too big or small for us. Our setup can handle varying scales, ensuring we meet your specific scanning needs.
Ready to digitise your large format drawings Engage with our large format scanning expertise now
Large format scanning: Connected services
Copy and Print
We can copy and print large format drawings, plans, artwork and maps in colour or black & white formats.
Drawings Repair
To ensure high-quality digitisation process, any drawings/plans which are old/fragile/poor condition can be repaired, suitable for the scanning process.
Large format document sizes
These are the ISO standard document sizes, but we can also scan non-standard sizes
A2 Scanning
Inches: 16.5 x 23.4
Centimetres: 42 x 59.4
Millimetres: 420 x 594
A1 Scanning
Inches: 23.39 x 33.11
Centimetres: 59.4 x 84.1
Millimetres: 594 x 841
A0 Scanning
Inches: 33.1 x 46.8
Centimetres: 84.1 x 118.9
Millimetres: 841 x 1189
Related Scanning Services