Scan On Demand Service
Our Scan On Demand service offers both document storage and scanning solutions, designed to assist organisations in transitioning to digital without committing to bulk document scanning costs.
Physical Storage of Documents Combined With Scanning On Demand
Our Scan On Demand service provides secure storage of your documents, coupled with rapid digital access. When you need a specific document, rather than requesting a physical file delivery, simply ask for its digital version. We'll promptly retrieve, scan, and deliver it to you in digital format.
Reduced Storage Cost: Reduces physical storage costs through gradual scanning and shredding of documents.
Zero Transportation Cost: No cost for physical file delivery, further enhancing your savings.
Faster File Recall: The file recall process is smoother and more streamlined.
Selective Scanning: Scan files only when needed, optimising cash flow.
Faster Turnaround: Digital format access is significantly quicker than waiting for physical file delivery.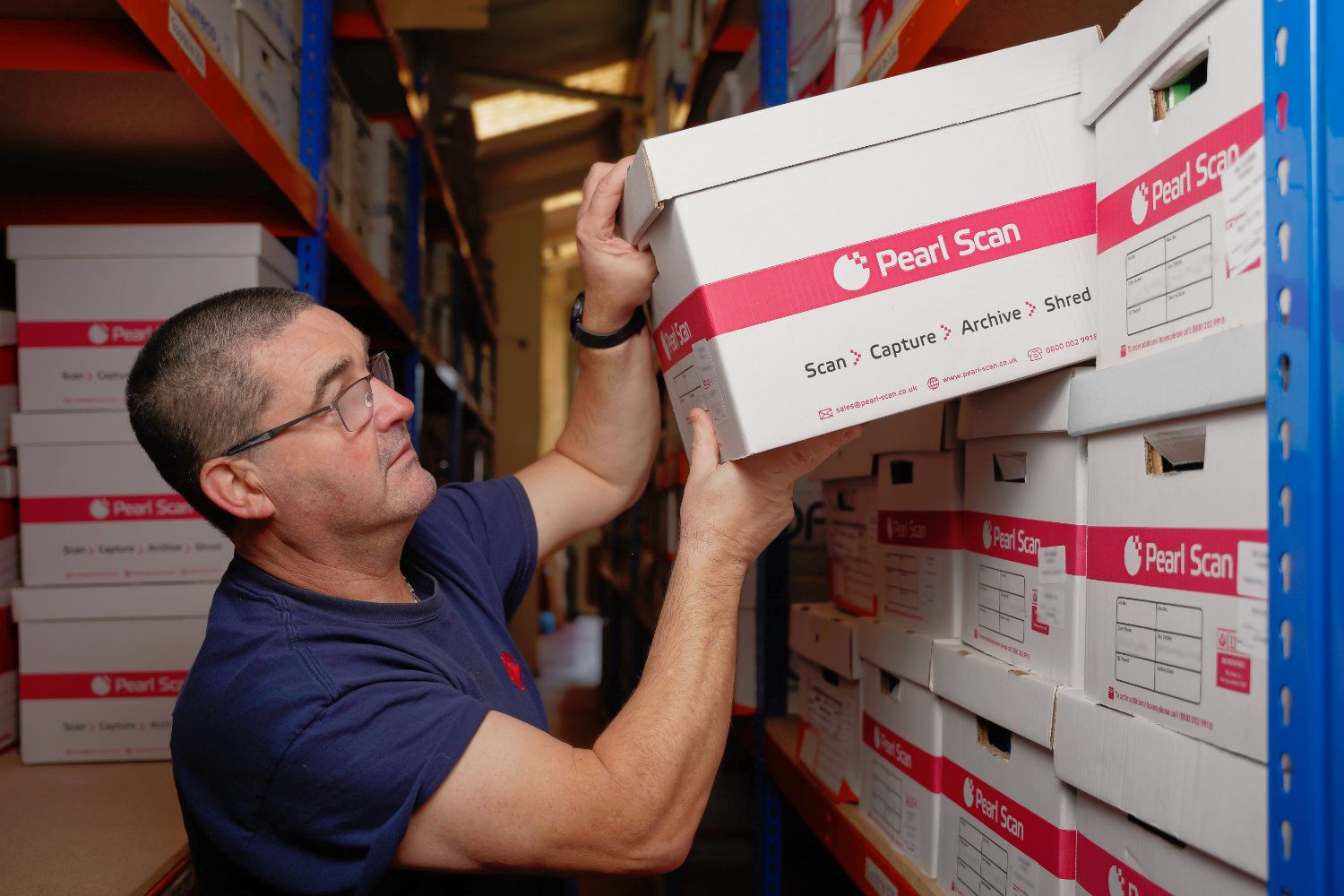 How Does Our Scan On Demand Service Work?
Collection
With our comprehensive UK-wide collection service, your document boxes are seamlessly transported to our integrated storage and scanning facility.
Storage
Once collected, your documents are safely stored in our secure facility, ensuring they remain intact and protected from any external threats.
Scan On Demand
When you need a document, just request it through our online system. Our team will quickly scan and send it digitally via our secure Pearl Cloud system.
Shredding
After a mutually agreed timeframe, we undertake the responsibility of securely shredding the physical file, ensuring you're free from any additional storage costs.
Dive into our seamless blend of
secure storage and rapid digital access The most cost effective store and scan solution
Secure Storage Meets Swift Digital Access
Managing physical documents is a crucial aspect of any organisation. Our state-of-the-art facility guarantees that every physical document is stored under stringent security measures, protecting them from potential risks. However, our commitment goes beyond just secure storage. Our innovative Scan On Demand service bridges the gap between traditional document storage and the digital realm. Whenever you require a document, we promptly retrieve it from our secure storage facility and convert it into a high-resolution digital file, ensuring it's accessible to you within hours.
State-of-the-Art Facility: Utilising modern infrastructure for optimal document safety.
Stringent Security Measures: Ensuring every document is shielded from potential risks.
Beyond Secure Storage: A holistic approach that encompasses more than just safeguarding documents.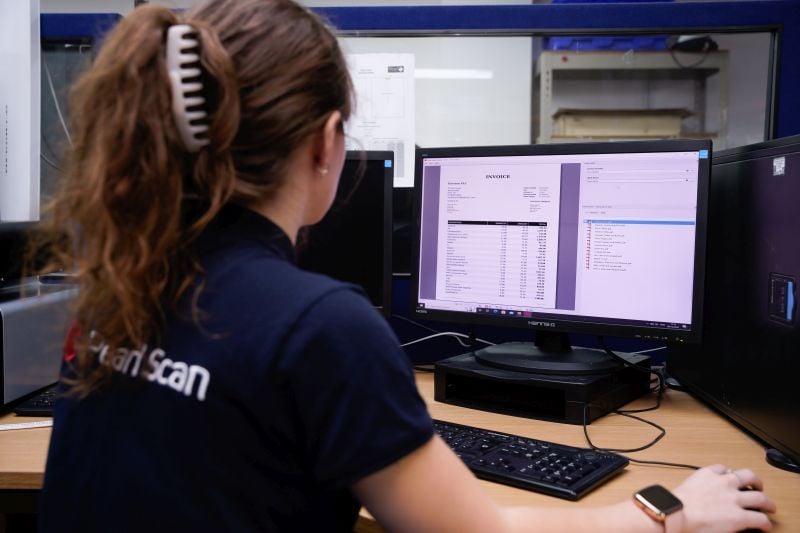 Why Our Scan On Demand Service Is So Attractive
Traditional file storage methods, whether in-house or offsite, can lead to loss of time, money, and compliance risks related to GDPR. Although these solutions provide an immediate fix, recurring monthly costs and lengthy file retrieval times make them less viable as long-term solutions. Additionally, these methods provide no backup, no guarantee of data confidentiality, and no contingency for any errors once the files have been shredded.
With our scan on demand solution, storage and retrieval costs decrease each month, and there is no cost for retrieval if you request the same file again. Our service eliminates the risk of files being lost in transit, and once a file has been scanned, there are no further storage costs or need for re-collection. It's easier to manage access control when files are stored digitally, and the service offers complete peace of mind for disaster recovery. Furthermore, it is much easier to sort files for document retention when stored digitally.
5 Key Reasons Why Businesses Should Choose Our Scan On Demand Service
Cost-Effective: Instead of bearing the costs of large-scale scanning projects, businesses can scan documents as needed, ensuring they only pay for what they use.
Efficient Digital Access: With our service, businesses no longer have to wait for physical documents. Any document can be converted to a digital format swiftly upon request.
Multiple Access, Zero Extra Cost: Once a document is scanned and available digitally, it can be accessed multiple times without incurring additional fees, unlike requesting and paying for physical files repeatedly.
Seamless Transition: Our Scan On Demand service makes the shift from physical to digital documentation smooth, bridging the gap between traditional storage and digital accessibility.
Space Saving: By opting for selective scanning, businesses can gradually reduce physical storage needs, freeing their up valuable office space.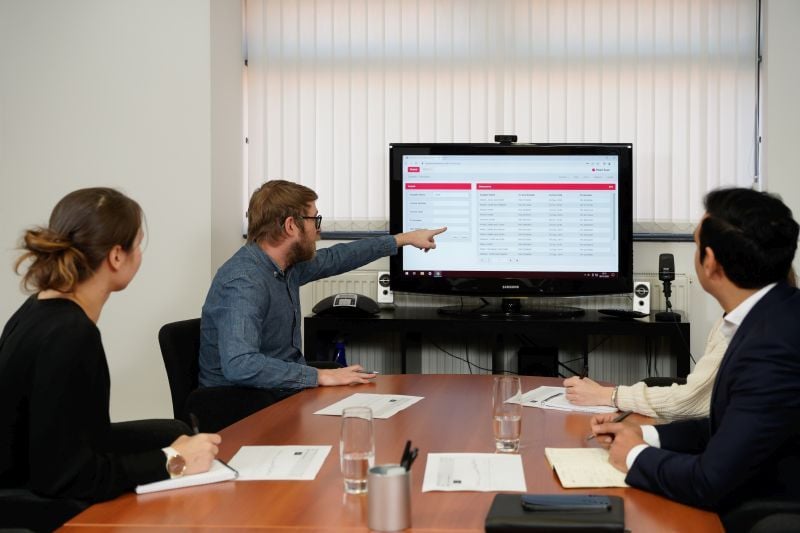 Frequently Asked questions