Our medical record scanning services are designed to provide cost-effective solutions for healthcare organisations, looking to digitise medical records and have modern electronic patient management systems.
Patient notes scanning service
creating digital archive
Trusted scanning services provider to many NHS trusts nationwide – Pearl Scan has a wealth of experience in scanning and digital conversion of patient records, GP patient notes (Lloyd George) and X-rays. Our aim is to assist the NHS and health care organisations to achieve their digital document management and paperless goals.

Scanning services for
all health care providers
Our infrastructure allows us to accommodate any scanning requirements, ranging from scanning of patient files, A&E records, dental records or other healthcare documents into digital PDF files to more challenging projects including data capture and fully-functional electronic medical records management system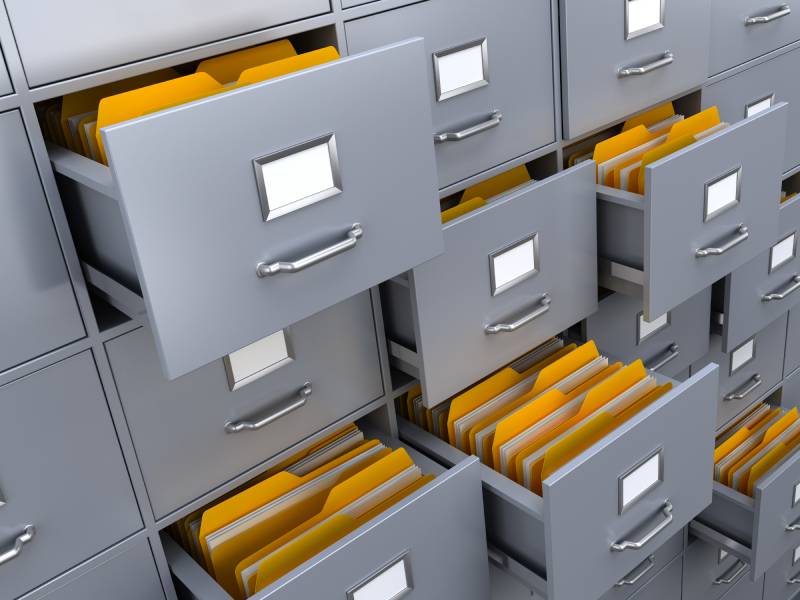 The document scanning process
What we do with your documents
Collection

We provide a secure collection of your documents from anywhere in the UK within 24 hours or as convenient for you as well as we can supply storage boxes and assistance with removing and boxing up your files.

Conversion

We scan and convert all types and sizes of documents to a digital format of your choice such as PDF, PDF Searchable, TIFF, JPEG, Microsoft Word and Excel.

Delivery

We deliver your digital data on a secure storage medium of your choice such as CD, DVD, USB, secure FTP or fully managed Pearl Cloud document management system.
Scanning services tailored for all health care providers We cater for both low and high volume document scanning needs
Medical Professionals
We often scan patient notes for GPs, X-rays and dental records for dentists, customer records for opticians and surgical practices etc. Once scanned and indexed the digital files can be easily accessed from CDs, local network or a cloud based system.
NHS
We have been working with many NHS trusts throughout the UK to provide scanning of patient files, A&E records, occupational health files, employee files and estates documents (folders, drawings, aperture cards and microfiche) to digital formats.
Medical Research
Our team has experience working with medical researchers and universities to scan and digitise medical research records and journals, clinical trial documents and theses, as well as capturing data from research questionnaires and interviews.
Records Managers
Designed specifically for records managers – providing on-demand and bulk scanning services as well as assisting the change towards paperless environment, as more and more records are stored in clinical systems to manage day to day patient care.
Practice Managers
To ensure smooth running of the primary care (GP practices, dental practices, community pharmacies and high street optometrists) – we provide seamless transition of patient notes to digital format accessed via practice management or a separate storage & retrieval solution.
Occupational Health
Scanning services tailored for occupational health departments of large corporations and the NHS ensuring health and wellbeing of their employees. The digitalisation services are designed around compliance, including GDPR and document retention policies.
Save valuable space, time and cost CALL US ON 0161 832 7991 OR FILL IN A QUICK QUOTE FORM AS BELOW
Scanning
Specialist black & white and colour document imaging of all types and sizes of patient files including barcode capture and output to TIFF, PDF/PDF-A or Jpeg file format.
Indexing
Once scanned the documents can be indexed using patient reference number, name, D.O.B, as well as categorised into required file sections.
Retrieval
The scanned data can be stored and accessed via a variety of systems, including internal patient management system or a cloud based platform.
Secure Shredding
Once scanning of the medical records is finished and the digital files are delivered we can securely shred the original documents, upon our clients' approval. Our shredding services are fully accredited to BSI, ISO 9001, ISO 27001, ISO 14001 and ISO 15713 and recycling association standards.
OCR Processing
If you require the digital images to be searchable and retrievable we can apply OCR and convert your medical records into formats, such as Word, Excel and text searchable PDF. OCR will provide a flexible document search and retrieval functionality and significantly reduce time needed to find your documents.
Document Management
Streamline the management of your healthcare with our document management solutions to ensure safe storage of documents, easy access, compliance and improving efficiencies. Our easy to deploy Halogen (locally based) and Pearl Cloud (cloud based) systems offer low cost medical document management solutions.
Integration
Our in-house software development department can work with you to provide seamless integration of our document management applications with your required system such as SystmOne, EMIS or Microsoft SharePoint, etc. as well as facilitate the import of any bulk scanned data.
Compliance
Accredited to ISO 9001, ISO 27001, ISO 14001 and comply to GDPR as well as we are registered for the Data Security & Protection Toolkit and follows BSI DISC PD0008 and 0010 for the legal admissibility of scanned documents and best practices.
Fast Turnaround
Our scanning bureau is able to accommodate the most demanding and urgent healthcare documents scanning requirements – having the capacity to turn around 10 million images per month.
Scalability
We are able to fulfil individual document scanning and data capture needs, regardless of location, volume or complexity involved.
Gain digital access to your patient's notes CALL US ON 0161 832 7991 OR FILL IN A QUICK QUOTE FORM AS BELOW
Typical Reasons to Scan Medical Records
Compliance
Improve document access control, data confidentiality and compliance.
Cost
Eliminate manual processes, reclaim office space and reduce document distribution costs.
Recovery
Peace of mind patient records backup and instant recovery of data in any event