HR Employee File Scanning
We provide HR employee file scanning and document management services to businesses and HR shared services departments throughout the UK. Our scanning services are fully GDPR compliant and can help streamline workloads, save time, and increase cost-effectiveness for your business.
Welcome to our Human Resources File Scanning Services
In today's business landscape, companies are faced with the challenge of securely storing and retaining HR documents such as employee details, payroll information, and pension records. This can be a time-consuming task that involves manual handling of files in paper wallets, which can increase the risk of human error. At Pearl Scan, we offer a solution that relieves this burden by partnering with businesses to create custom HR file scanning and management systems that are purpose-built to meet their specific needs.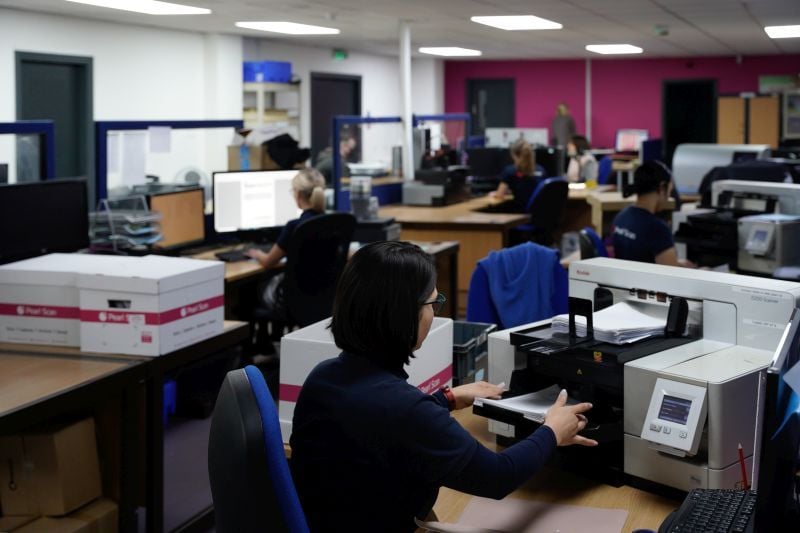 What is the process for scanning employee files?
At Pearl Scan, we offer a comprehensive HR file scanning service that includes secure storage, confidential shredding, and document management system. Our process involves the following steps:
Collection: Our team of experts collects your HR files from your premises, ensuring that all documents are safely and securely transported to our scanning facility.
Preparation: Once your HR files arrive at our scanning facility, our team prepares them for scanning. This includes removing any staples or bindings, and ensuring that all documents are organised and free from any contaminants.
Scanning and Quality Control: We use advanced scanning equipment and software to convert your HR files into digital formats, and we perform quality checks to ensure that all documents are captured accurately and to the highest quality standards.
Indexing: We index your scanned HR files, making them easily searchable and retrievable. This includes Employee Name, Date of Birth, Unique Reference Number and Document Category, etc.
OCR: We utilise Optical Character Recognition (OCR) technology to enable full-text searching, allowing you to find any information quickly and easily.
Secure Storage: Once your HR files have been scanned and indexed, we store them in our secure storage facility, ensuring that they are fully protected and compliant with all relevant regulations.
Delivery: We can deliver your scanned HR files to you in a variety of formats, including PDF, TIFF, or JPEG, making it easy for you to access and share your information.
Confidential Shredding: We offer a confidential shredding service for your physical HR documents that are no longer needed, ensuring that your sensitive information is destroyed securely and confidentially.
At Pearl Scan, we are committed to delivering HR file scanning services that are tailored to meet your specific requirements. Contact us today to learn more about how we can help streamline your HR document management process.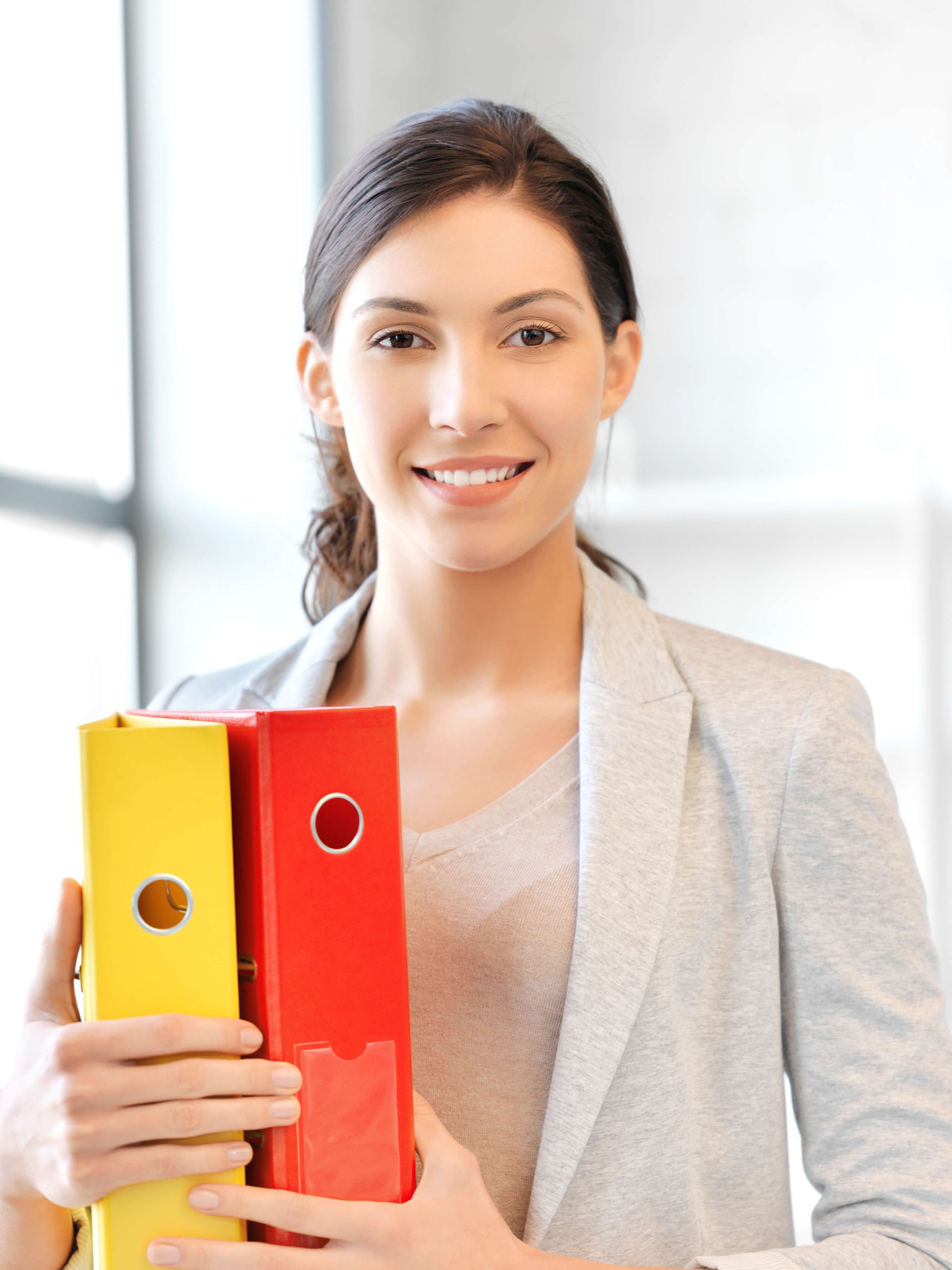 GDPR Compliant
We understand the importance of GDPR compliance when it comes to handling sensitive HR data. That's why our HR file scanning services are fully GDPR compliant, ensuring that your employee records are processed and stored in accordance with all relevant regulations
Fully Vetted Staff
Our HR file scanning services are carried out by our fully vetted staff who undergo rigorous background checks to ensure information security and confidentiality. With Pearl Scan, you can trust that your employee records are handled by a team of highly trained and experienced professionals.
Free Of Charge HR File Scanning Consultancy and Proof Of Concept
We are dedicated to providing the best HR file scanning service for your business. As part of this commitment, we offer a complimentary consultation to understand how your organisation operates and determine the best approach for your HR document management needs. During this no-obligation session, we provide digital samples of HR records and electronically scanned employee and personnel files to give you a taste of the document management service we can offer. This way, you can make an informed decision about which service is best suited to your business requirements. Contact us today to schedule your complimentary consultation and take the first step towards efficient and effective HR document management.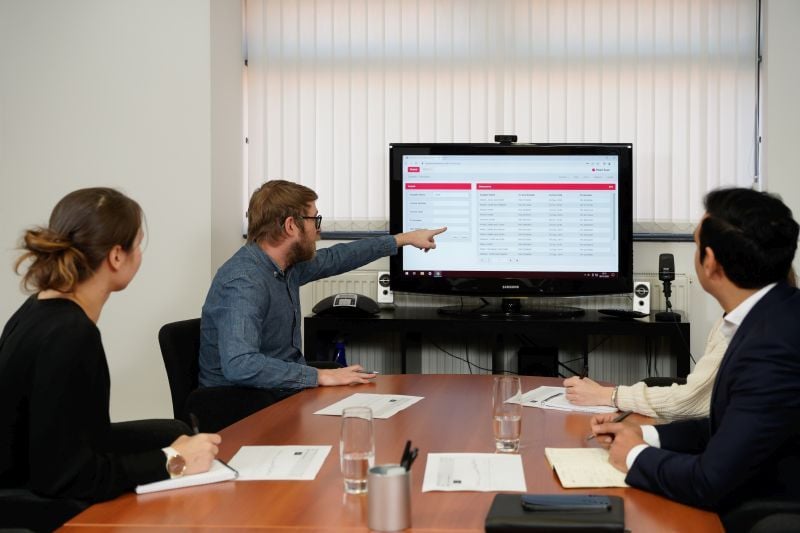 How Can We Scan and Index Your Employee Files?
HR File Scanning Options
We provide a range of HR document scanning services that are tailored to meet your unique business needs. Our services include:
Digitising all HR documents contained within an employee folder and consolidating them into a single, easy-to-manage PDF file.
Categorising scanned HR documents according to your specific business requirements, such as ID documents, employee relations, contracts, and more.
Scanning individual HR documents and exporting them as separate PDF files, making it simple for you to access and share them with your team.
HR Files Indexing Options
We offer several options for indexing your scanned HR documents, including:
Indexing each Folder by an employee name or a reference number, etc.
Indexing each Document within the Folder by a combination of document categories, document title and document date, etc.
Our team of experts is dedicated to ensuring that your HR documents are indexed accurately and efficiently, making it easy for you to search and retrieve the information you need.
Looking for a trusted and reliable HR document scanning service? Choose us for our expert, secure, and confidential approach to HR document management
Our complimentary software provides effective document management, storage and retrieval.
Compatibility
At Pearl Scan, we have significant experience working with businesses that have established corporate HR document management strategies. Our HR scanning solutions are designed with integration in mind, allowing us to seamlessly integrate scanned data with third-party HR systems like Octopus, Cascade, CIPHR, and Microsoft SharePoint, ensuring a streamlined and efficient electronic employee management system.
OCR Processing
OCR (Optical Character Recognition) technology allows us to convert HR documents into searchable formats, like PDF searchable. This means you can easily locate documents within an employee file by using keywords and content search, reducing the time spent on document retrieval and improving overall efficiency for your HR department.
Any HR document
At our scanning bureau, we welcome all types of HR documents. Our scanning services cover a range of items, including payroll and employee contracts, sickness and return to work notes, change of address paperwork, driving licenses, identification documents, performance reviews, and more. Regardless of the type of HR document you have, we can help you digitise and manage it efficiently. Our team of experts uses state-of-the-art scanning technology to ensure high-quality digital copies of your HR documents.
We come to you
With our HR document scanning service, digitising your HR paperwork has never been easier. After an initial consultation and your approval of the project, our logistics team will collect your documents from anywhere in the UK and transport them securely to our scanning bureau to begin the scanning process. Our streamlined approach ensures that you can digitise your HR documents with zero fuss, and our team of experts works diligently to ensure that the process is completed quickly and efficiently.
We deliver
Once we have scanned your HR documents, we will meticulously index and organise them before delivering them to you via a secure download link, hard-drive and our document management system. We can also securely shred your HR documents in full compliance with BSI 15713 standards to ensure that your confidential data is protected. At Pearl Scan, we take the utmost care to ensure that your HR documents are handled with the utmost confidentiality and security throughout the entire document scanning and management process.