Document Storage Service
Experience peace of mind with our comprehensive document storage solutions. As a document storage company, we offer comprehensive document storage services for businesses throughout the UK. With our dedicated transport and retrieval systems, your documents are always within reach, regardless of the distance.
Benefits of Using Document Storage Service
Utilising our document storage services offer key advantages such as improved security, efficient document retrieval, compliance with regulations, and better use of office space, all contributing to overall operational effectiveness.
Space Efficiency: Free up valuable office space by storing your documents offsite, allowing for a more productive use of your business premises.
Secure Archiving: Benefit from high-security storage that protects your documents against loss, theft, or damage, maintaining peace of mind.
Cost Savings: Save on the expenses of in-house storage with our cost-effective offsite solutions, redirecting finances to essential business operations.
Compliance Assurance: Stay compliant with industry regulations through our secure document handling and storage practices.
Quick Access: Retrieve your documents efficiently with our organised indexing system, ensuring that your business operations remain agile.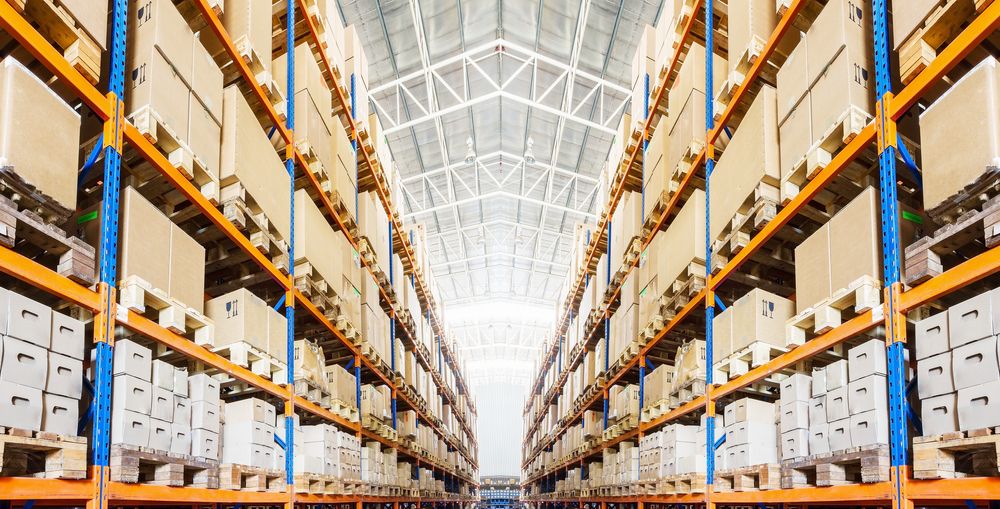 What Are Our Document Storage Services
Archive Storage
Our archive storage service provides specialised long-term storage solutions, designed to preserve historical documents and records. We ensure a secure repository that protects your valuable archives from damage, guaranteeing their safety and longevity for future reference.
Records Management
Our comprehensive records management service streamlines the organisation, storage, and retrieval of your company's records, enhancing efficiency and ensuring that your business information is systematically controlled and easily accessible.
This service bridges the physical and digital realms by providing on-request scanning of stored documents, delivering them to you in a digital format for convenience and quick distribution.
With our store to scan service, we manage your documents in our secure facilities and progressively digitise them, giving you the benefit of both secure storage and gradual transition to a paperless environment.
Document Storage - Related Services
Logistics
Our document logistics ensure secure and efficient transportation of your records from pick-up to our secure storage facility. Our expert team handles your documents with care, providing safe transit and accurate tracking, guaranteeing their safety and confidentiality at all stages. With our robust logistics support, you can rest assured that your documents are in professional hands every step of the way, maintaining their integrity and confidentiality throughout the process.
File Inventory
Our file inventorisation is an essential facet of our document storage offerings, meticulously cataloguing your records for effortless traceability. We ensure every item is indexed and accounted for, providing a comprehensive inventory that simplifies management and retrieval. This service not only enhances the efficiency of accessing stored documents but also fortifies your record-keeping accuracy, serving as a reliable foundation for your document management strategy.
Document Shredding
We extend our commitment to your document's security with our professional shredding services. Designed to ensure complete confidentiality and compliance with data protection regulations, our process eradicates any trace of your confidential and sensitive information. Utilising BS15713 document shredding compliance procedures and rigorous protocols, we guarantee that once shredded, your documents are irretrievably gone, leaving behind only peace of mind.
What Sets Our Document Storage Company Apart: Quality, Security, Service
We are committed to highest security and confidentiality in document storage, ensuring your business's sensitive materials are protected with a high level of care. Our security standards are designed to maintain the integrity and confidentiality of your documents, providing peace of mind that your information is safeguarded thoroughly.
Robust Physical Security: Our facilities are equipped with state-of-the-art security systems, including 24/7 CCTV surveillance, electronic access controls, and secure perimeter fencing, ensuring that physical access to stored documents is strictly regulated and monitored.
Comprehensive Access Control: Access to documents is restricted to authorised personnel only, with stringent protocols in place to control who can view or handle the documents, thus maintaining strict data confidentiality.
Regular Security Audits: We conduct regular security audits to identify and rectify any potential vulnerabilities, ensuring continuous improvement in our security measures and compliance with the latest standards.
Regulatory Compliance: Our storage solutions are designed to comply with UK and international data protection regulations, including GDPR and ISO 27001, ensuring that your document storage practices meet all legal requirements for data confidentiality.
Case studies
Examples of our services in action /
See All
Other document management services...