Document Scanning Leeds
We offer professional document scanning services in Leeds that can help you convert your paper documents into digital files, making them easier to manage and share.
Welcome To Our Document Scanning Services in Leeds
Our team of experts use state-of-the-art technology to ensure that your digital files are of high quality, accurate and delivered quickly. Whether you need to scan medical records, legal documents, financial records, or other types of documents, we have the expertise to help. We offer fast, efficient and affordable services that can help you save time and money, while also improving your document management process.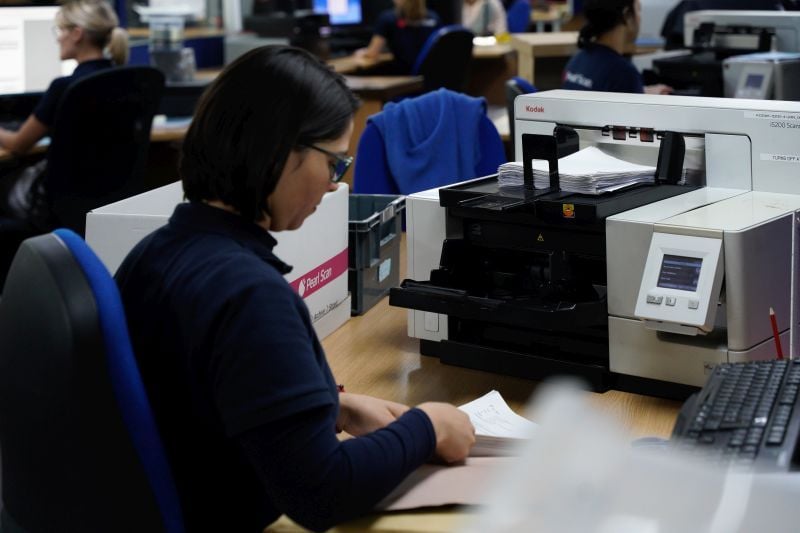 Secure Document Collection Services
Our comprehensive scanning service includes secure document collection to help you manage your documents with confidence. Our professional team will collect your sensitive documents from your office in Leeds or any other location, using state-of-the-art security measures to ensure the confidentiality and safety of your information.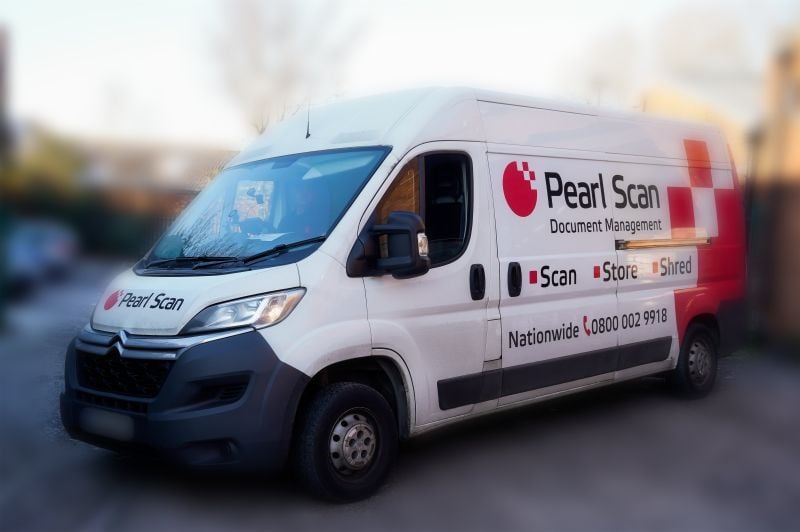 The document scanning process
What we do with your documents
Collection

We provide a secure collection of your documents from anywhere in the UK within 24 hours or as convenient for you as well as we can supply storage boxes and assistance with removing and boxing up your files.

Conversion

We scan and convert all types and sizes of documents to a digital format of your choice such as PDF, PDF Searchable, TIFF, JPEG, Microsoft Word and Excel.

Delivery

We deliver your digital data on a secure storage medium of your choice such as CD, DVD, USB, secure FTP or fully managed Pearl Cloud document management system.
Discover how Pearl Scan can assist you with all of your document scanning needs
For over two decades, our document scanning services in Leeds (Yorkshire) have been at the forefront of industry technology.
Document Shredding Services
Our expert team is dedicated to ensuring that your confidential documents are securely destroyed in compliance with BS15713, the British standard for secure shredding. We offer flexible, tailored shredding solutions to meet your specific requirements, whether you need a one-time purge or ongoing shredding services. Our secure shredding process ensures that your documents are destroyed beyond recovery, protecting your sensitive data from potential breaches. We also provide a certificate of destruction to confirm that your documents have been securely destroyed. Contact us today to learn more about our paper document shredding services and how we can help you protect your confidential information.
At our professional document scanning service in Leeds, we understand that different businesses have different document scanning requirements. That's why we offer a range of scanning solutions tailored to meet your specific needs. Our team of experts specialises in scanning various types of documents, including medical records, legal documents, financial records, and more. Our scanning services are designed to be efficient, cost-effective, and secure, ensuring the confidentiality and safety of your sensitive information.
If you're looking to improve your document management process and streamline your workflow, our document scanning services can help. Contact us today to learn more about how our services can benefit your business and help you achieve your document management goals.