Document Scanning Newcastle
Welcome to Pearl Scan's document scanning service in Newcastle! We are here to help you streamline your document management process by converting your physical documents into digital assets.
Welcome to Our Document Scanning Services in Newcastle
Our document scanning services are designed to provide you with efficient, cost-effective, and secure solutions to manage your documents.
Our document scanning process in Newcastle is simple yet highly effective. We use state-of-the-art scanning equipment and advanced technology to create high-quality digital copies of your physical documents. Our team of experts ensure that every document is scanned accurately and to the highest quality standards. Whether you need to scan patient records, legal files, supplier's invoices, Employee files, or other types of documents, we have the expertise and experience to deliver the highest quality digital files.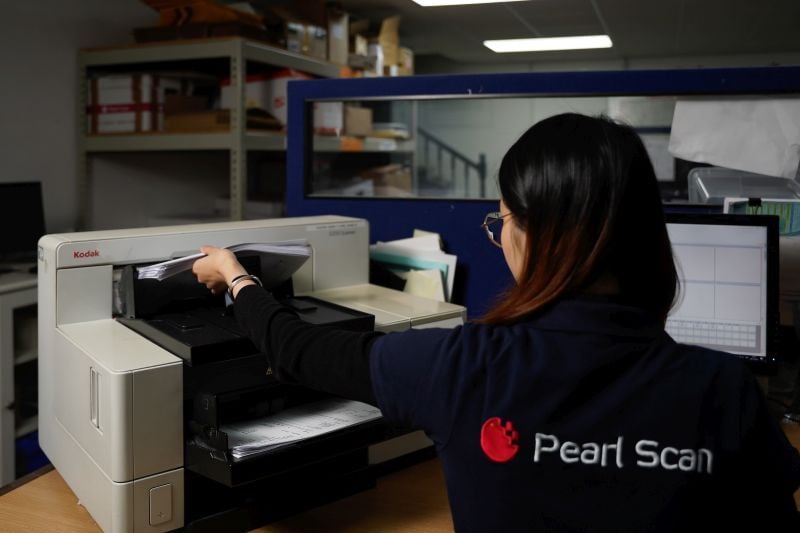 Secure Document Transportation Services
We understand that the safe and secure transportation of your confidential documents is of utmost importance. That's why we offer a secure document transportation service that you can trust.
Our secure document transportation service includes document packaging, where we use the highest quality packaging materials to ensure the safety of your documents during transportation. We also offer transportation assistance services, such as tracking and monitoring services, to ensure that you have complete visibility of your documents throughout the transportation process.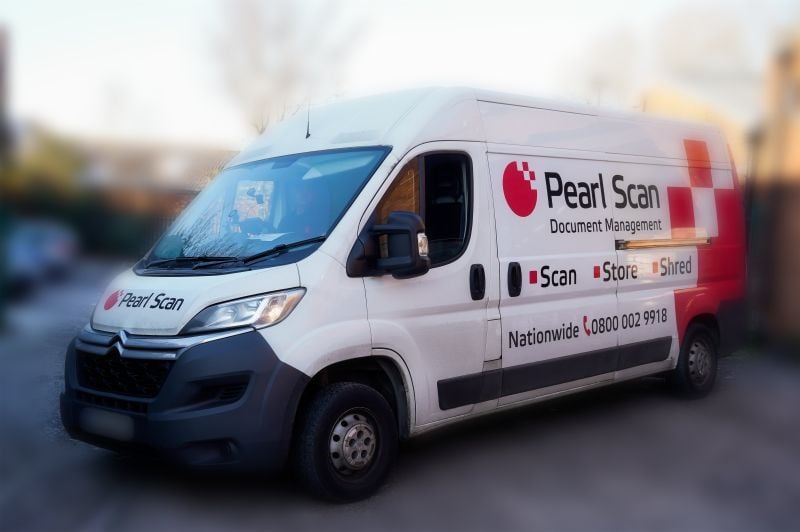 The document scanning process
What we do with your documents
Collection

We provide a secure collection of your documents from anywhere in the UK within 24 hours or as convenient for you as well as we can supply storage boxes and assistance with removing and boxing up your files.

Conversion

We scan and convert all types and sizes of documents to a digital format of your choice such as PDF, PDF Searchable, TIFF, JPEG, Microsoft Word and Excel.

Delivery

We deliver your digital data on a secure storage medium of your choice such as CD, DVD, USB, secure FTP or fully managed Pearl Cloud document management system.
Unlock the benefits of digital conversion with Pearl Scan's reliable and cost-effective document scanning services in Newcastle.
Our expert document scanning solutions are designed to meet individual customer's specific scanning and conversion requirements, from large volume document scanning to specialist data capture services.
Document Storage
We offer secure document storage services in Newcastle and surrounding areas. Our state-of-the-art facility is designed to protect your documents. Our services include document inventory management, which enables you to easily locate and retrieve your documents whenever you need them. We also offer a scan on demand service, where we can quickly scan and digitise your documents for easy and secure online access.
Document Shredding
Our document destruction services utilise the latest technology and industry standards to ensure that your documents are destroyed beyond recovery. We offer a range of destruction options, including shredding, pulping, and incineration, to meet your specific requirements. If you require a secure document destruction service, contact us today to learn more about our services and how we can help you dispose of your confidential documents with peace of mind.