Scan your microfiche pension archives and get total security, access and peace of mind.
Why microfiche?
An archive microfiche jacket collection of members pension files was the ideal medium format to store information before the digital revolution as the microfiche jacket was a unique individual record that was also updatable with the collection holding the whole history of the pension archive.
Safeguard your data.
The provision to convert member's pension records held in a microfiche jacket or a roll film format to a digital archive will safeguard the long-term retention and retrieval of the archive which could contain many millions of records. Digitising the archive will provide a securely stored, easily accessible, compliance with the records management and disaster recovery policies of the single source historic archive.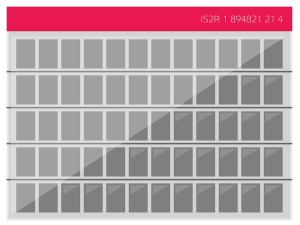 Benefits of Digitising
Achieving operational excellence
Enabling easy access to data
Quick reports, data feeds and audits on request
Compliance and Disaster Recovery
Eliminating lengthy retrieval times
Cost reductions
Reclaiming valuable office space
Access your data from anywhere in the world
Our Process
Day-to-Day access is required to these records with the ability to access the data by any member of the pension support team. Our scan-on-Demand service enables you to request priority members records and delivery these within a few hours.
To achieve a digital archive, Pearl will uplift your microfiche cabinets which hold your archive of pension records and place into our secure locked archive room with access only by designated team members and only when a request is made.
Delivery of a members record via Pearl Scan's Cloud portal will enable access from any suitable secure computer or mobile device from the office or home or anywhere – there's no need to have access to a microfiche reader-printer any longer.
In developing our process, Pearl Scan has focused on our client's objectives and needs to ensure the scanning, indexing and associated methodology allows images to be of a high quality, optimised and enhanced to achieve higher accuracy of OCR results. 
Pearl Scan uses the latest LuminTec technology with high-resolution cameras in our scanners coupled with sophisticated image enhancement software. A Patented technology which significantly increases and enhances the image clarity and resolution delivering high quality scanned images from microfilm medium.
We believe our robust processes ensure the quality, accuracy, operational efficiencies and speed of our scanning is consistently high, which ultimately delivers easy to access individual member digital files.
Original microfiche scanned @ 300 dpi high-resolution greyscale.
Multiple microfiche for an individual member file merged into a single file.
Optimised and enhanced single multi-page PDF-A per member file, text searchable.
Storage and access of member files via Pearl Cloud with secure unique user log-on.