How Better Document Management Affects Law Firms
On 1 April 2013, the biggest changes to Court procedures in more than 10 years were introduced. Lord Justice Jackson's reforms will have a profound effect on costs in Court cases, as they seek to make them more proportionate to the case. This has forced law firms to look into every angle in which they work to make sure they are being as cost-effective and organised as possible.
One of the key areas for improvement has widely been considered to be that of document management and the way that documents are organised and handled by law firms. The Lawyer recently published an article discussing the increasing importance of effective digital document management and the way in which they effect law firms and their cases. When asked how document management helps firms predict and control costs since the Jackson reforms, Stewart Simpson, the acting head of knowledge management at Weightmans said:
'The control of costs has shifted from being important to being fundamental to the litigation process. A document management system enables a firm to identify with more certainty the prognosis of a case, by allowing it to access a precedent system showing how similar matters have progressed.'
Helena Yearwood, risk operations manager at Slater & Gordon had similar sentiments but also focused on training and consistency.
'It's also a training resource, guiding junior case-handlers through the steps of a claim. It ensures a consistent approach is taken across the firm.'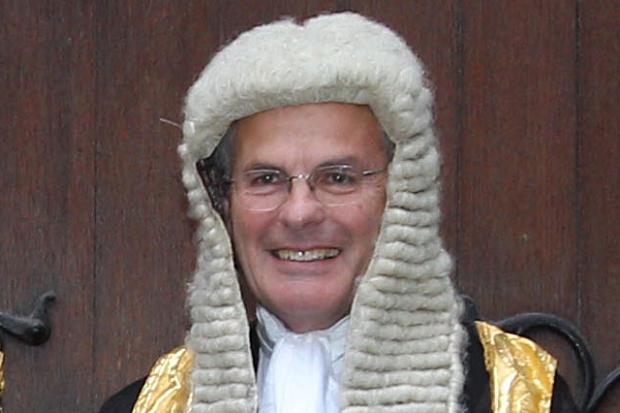 But the resounding opinion on a good document management system is ultimately organisation. As Neil Mirchandani, partner at Hogan Lovells points out,
'Poor information governance means it is not always possible to identify the required documents at source, which means over-preservation and over-collection. This has a significant knock-on effect on the costs of litigation because unnecessary time and money is spent by external litigation support providers and lawyers trying to sort the wheat from the chaff.'
Naturally organisation does have a huge effect on virtually everything else within a law firm or most other business types for that matter. If something takes more time to do, ultimately, it costs time and therefore money. But, on another level, having superior document management in any law firm makes for better lawyers and better decisions being made when presented with all the relevant data as Richard Bamforth, head of litigation at Olswang attests;
'It helps in predicting and controlling costs because it enables a lawyer to quickly and easily identify the size and scale of the data they are dealing with, and the time and resource likely to be required for dealing with it. This means they can produce a more accurate estimate of the cost of the disclosure process. A good system lets a lawyer go straight to a particular custodian's data and, by conducting a few simple searches and selecting particular date ranges, provides them with an estimate of the number of documents they need to view. It also removes the need to undertake mass-culling and de-duplication exercises.'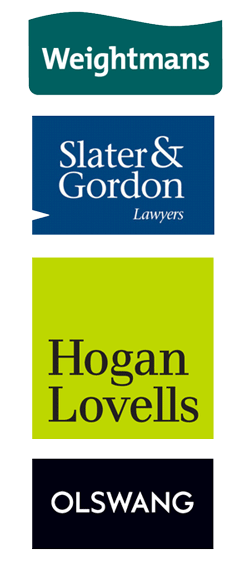 But issues can arise from having a variety of electronic data types and document formats. 'The volume, variety and proliferation of electronically stored information is a challenge. As new forms of communication are used, so the policy needs to be updated.' says Mirchandini. Physical documents always came in one form and one form only; paper. This made it all a relatively straightforward process but still ultimately not as organised and effective as it could be. Despite this, the amount of time which can be saved from an electronic system helps to overlook this potential flaw. However, Stewart Whittle, also at Weightmans as IS and operations director, believes it's more about file size and the security of web-based document exchange than anything else.
'It's less about the variety of documents than the size of the electronic files that needs to be dealt with and the secure exchange of documents over the internet. Again, our security management system sets out how to deal with information, including exchange.'
Yet one of the bigger issues can be the way in which the clients themselves handle the documents and how up-to-date they are on the subject of document management which, for the most part, the majority of corporate clients are, according to Bamforth.
'Our large corporate clients, especially in the TMT sectors, are normally up to speed on document management. Others tend to be some way behind.'
While this was a huge transition in the legal sector, it was one that had been coming for some time and one that needed to happen. The more we think about the costs of what we do and what goes into that, the more likely we are to make those changes. In the case of electronic document management, whilst it has always been something of a worrying change, it needn't be, particularly as we've all been slowly making the transition ourselves as have many organisations and companies across the world. Going digital is also the future into which we're heading; the cloud, hosted documents, online sharing and collaboration, they're all starting to become part of our daily lives which helps in the greater scheme of things and it's only a matter of time before everyone is doing it. There are creases to be ironed but the future is bright in terms of us being more efficient and cost-effective and that's always worth looking into.
If you would like to find out more about the legal document scanning service and digital document management services we offer, give us a call today.