Big news for authors everywhere! Amazon have reviewed the way they pay authors of Kindle eBooks.
Previously, the online retail giant paid those authors who published via the Kindle Direct Publishing (KDP) on the basis of how many times their books were borrowed. Under the new plans, scheduled to come into force on July 1st, authors will now see their income based on how many pages of their books were read by borrowers.
The move has been welcomed by eBook authors with a dedication to creating quality content who feel that the new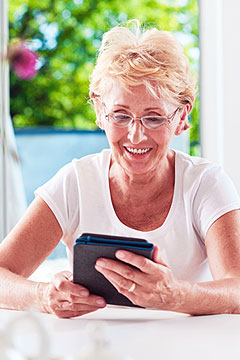 system encourages the better written books which would otherwise have been paid the same as those deemed to be more poorly written; if a reader begins a book but decides they don't like it and stop reading early on, the author will earn less than if the reader loved the book and read to the end.
For more information about the new payment system, you can find a detailed explanation in this Amazon announcement.
How Can You Benefit From The Change?
For those of you who are already established eBook authors, you have the potential to earn more money from your work but if you haven't yet branched out to electronic publishing and you have found yourself surrounded by hard copy work, we have a solution.
If you like the idea of unlocking a brand new audience and earning an income based on how much of your work is read, you can get your hard copy books scanned to a Kindle format with no hassle.
Here at Pearl Scan, we have scanned books for a number of different writers wanting to convert hard copy books to eBook format for sale on popular digital marketplaces like Amazon.
Our book scanning services have been designed so they can be tailored to suit the needs of each individual writer or publisher. Whether you need your books in a format which will aid further editing of your work before publishing or you want it converted to any of the popular eBook formats, we can help. We provide both bound and unbound book scanning depending on whether you need your book to remain intact or not.
For more information about the different options we offer with our book scanning service, give us a call and speak to a member of our experienced sales team who can suggest the options best your project and draw up a quote. We have a dedicate book scanning page with more information about our book scanning service.