Preserving our culture and heritage for future generations is obviously important, and it's a mammoth task attributed to The British Library. The "national memory," which is contained in The National Newspaper Building in Boston Spa near Leeds, safeguards 750 million pages of news, covering three centuries of newsprint.
Currently, the thousands of titles – which are constantly growing, with 1,200 titles added every week – are kept in a giant robotic vault. The high tech room battles against the natural elements to try and preserve the memories enclosed in each newspaper. The materials in the walls of the storage vault were carefully chosen as so not to damage the delicate newsprint. The vault is kept at 14˚C, 55% humidity and oxygen levels reduced to 14% in order to avoid a catastrophic fire.
While every effort has been made to preserve the broadsheets and weeklies in a pristine condition, it is simply impossible. Newspapers are not printed to last, with acids and cellulose fibres in the paper making pages brittle. Paper of course is a degradable substance, and oxidisation appears over time, turning the pages yellow. Even though all the stops have been pulled out to prevent the deterioration, the growing archive must be digitised in order to protect the headlines for the future.
So how on earth is The British Library tackling the colossal task of digitising 750 million pages of newsprint – the nation's memories? Centuries of politics, local crimes, natural disasters and international humanitarian crises are ready and waiting to be scanned and protected from further damage. Many popular titles are available on microfilm, to prevent touching the hard copies, but some niche titles remain in print only.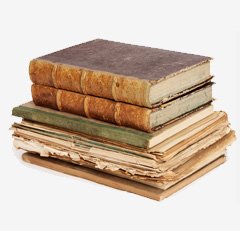 The scanning process has already begun in order to preserve Great Britain's heritage; it is expected to take years. The digitisation suite is forever busy with people hard at work at the scanning machines, and around 750 pages are digitised each day. With current technology t's taking 10 years to do 40 million pages!
Preserving the past is absolutely crucial, whether it's on behalf of a nation to learn from past events, or a more personal reasoning. Everything, at one point, will need to be transferred over to digital forms to protect it from decay. Why wait? Pearl Scan has the state of the art equipment to scan and preserve those newspaper clippings of your grandfather heading out to war, or the ability to scan complete archives for libraries or community groups. Don't risk losing your heritage – follow in the footsteps of The British Library and start digitising.