If you own a business, you probably don't need us to preach how important customer satisfaction is. In the customer-business relationship, the customer holds the power; they can always take their business elsewhere.
With this in mind, it's important to:
1. Keep customers and clients happy
2. Strive for constant improvement in your products, services and customer experience
Customer surveys or questionnaires can provide businesses with crucial data that can help with both the above points. If you don't ask how you're doing from a customer perspective, you'll never know. Here are just a few benefits of taking the time to conduct customer surveys or questionnaires:
Data Measurement and Analysis
While it's true that business owners may think "If a customer is dissatisfied, they will complain," individual customer complaints aren't really constructive. Customer surveys are effective because companies can choose the information they ask about, and then measure and analyse it accordingly. The results of a customer survey can identify areas for improvement and also areas that are doing well.
Display a Caring Attitude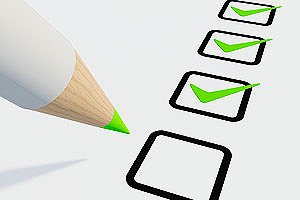 By asking customers for their feedback, companies are actively showing that they care about each customer and their opinion and experience. It shows a willingness to improve, and many customers will pick up on this and consider your business efficient and customer-focused. A business that really cares about customers and communicates with them regularly attracts loyal customers – and a customer feedback survey is the easiest way to do both at the same time.
Information collected from customer questionnaires can be used to benefit your current customers, potential customers, your employees and the company itself. So why are many businesses still not taking advantage of this kind of data which identifies areas of potential growth?
It's Too Time Consuming
Yes, gathering data from customers is a long process – then once you've collected everything you need, analysing it takes even longer. But surely a task which has the opportunity to improve the business as a whole, increase customer satisfaction and reduce complaints is worth the investment?
Companies who need this data but don't have the staff to be able to work on it constantly can rely on Pearl Scan's data capture service. Inputting data manually from customer feedback forms and questionnaires isn't the most productive way to measure and analyse the results. Instead, we can scan each customer survey and capture the data, which not only saves valuable time but reduces the chances of inaccurate information being included due to human error.
By collecting the data in this way, Pearl Scan can also produce a statistical analysis report, which provides the foundation for further analysis and evaluation.
Businesses who aren't conducting customer surveys are missing out on a vital opportunity to use customer feedback as a vehicle for growth. Listening to your customers can reveal a company's strengths and weaknesses, which can highlight areas for improvement. Collating customer feedback data is easier than you think with Pearl Scan. Read more about our survey data capture service.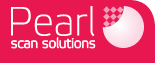 The Scan-do Peopletm
For more information feel free to give us a call:
Nationwide: 0845 22 55 923          London: 0207 183 1885
Manchester: 0161 832 7991         Birmingham: 0121 285 1900