Businesses in all sectors have a colossal amount of data which needs keeping on file by law – but what happens when you run out of space? How long do you need to keep records to stay compliant? Data retention can be a bit of a grey area, so read on for our advice for businesses when it comes to staff records, customer details and other sensitive data.
All UK businesses need to abide by The Data Protection Act 1998, which you'd expect would set out plainly how long it is necessary to keep details for and when it is a legal obligation to safely destroy information. However, the legislation itself is rather vague:
Personal data processed for any purpose or purposes shall not be kept longer than is necessary for that purpose or those purposes
The Data Protection Act doesn't actually suggest a length of time for which sensitive information should be retained or a reason for it to be destroyed. Therefore, it is up to each individual business to decide when it is no longer necessary to keep important documents – we recommend considering not only your legal obligations but also the needs of the business.
The general advice for companies is to keep all records for six years, as this will cover the time limit for anybody bringing civil action against you. Certain documentation about your staff, such as pay roll and sick pay records, only need to be kept for three years after the tax year they relate to.
Data retention is an integral part of staying compliant and meeting government regulations, so businesses need to establish a consistent data retention policy. In addition to creating the policy, employers should also make sure they train key members of staff in data retention, and make sure they understand their legal obligation when it comes to this task.
Data archive management is also a crucial element for filing, storing and accessing records. The problem with keeping so much information on file in the office, is it becomes incredibly difficult to find the right document if you don't have a strategic system in place. Whether the tax office is calling or an employee need some backdated information, you might only need one tiny record – but how to find it in the mountain of paperwork?
The answer is a digital archive. Scanning all of your business documents and switching to a paperless office makes searching for records so much easier. Don't waste time searching through countless filing cabinets – simply type in a name or a date and access to the correct file is almost instant. Not to mention you can clear the office and have much more space in your working environment!
Speak to us today about how going digital can improve efficiency for your company, especially when it comes to retrieving data on demand.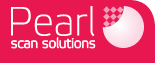 The Scan-do Peopletm
For more information feel free to give us a call: 
Nationwide: 0845 22 55 923          London: 0207 183 1885
Manchester: 0161 832 7991         Birmingham: 0121 285 1900