Photo Scanning Can Save Memories
The old phrase "You never know what you've got until it's gone" can be applied to all aspects of life but one particular one is memories. More specifically, memories in the form of photos.
Since the first cameras became commercially available, we have been taking snapshots of our lives through the lens. Many of us have albums upon albums full of memories from family holidays, weddings and birthdays but what would you do if you lost all of those photos.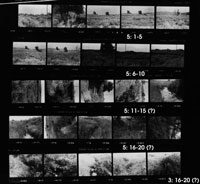 That is exactly what happens to victims of natural disasters who often don't have the time to bring all of their possessions with them. In 2011 after an earthquake and tsunami hit Japan leaving many of its towns and cities in the wreckage, Becci Manson joined to clear up effort. During her work, she discovered many photographs, damaged, amongst the wreckage. Not being able to stand the thought that these strangers may never see these memories again, she (and a large number of volunteers) set about cleaning and retouching the photos through photo scanning and then returned them to their owners.
I'll let her explain the rest…
 "A photo is a reminder of someone or something, a place, a relationship, a loved one. They're our memory-keepers and our histories, the last thing we would grab and the first thing you'd go back to look for."
This heart-warming story also reminds us of the importance of taking steps to ensure our photos cannot be lost, damaged or stolen. Here at Pearl Scan, we can scan photos, negatives, and microfilm. We can scan your photos to a digital format where they can be securely stored and re-touched if needed. As the daughter of a photographer, I might be a bit biased here but photos are important. They remind us of moments our brains don't remember and can reconnect us to lost friends. Don't lose your memories, take action now and let Pearl Scan help by scanning your photos. Call us for more information or to request a quote.