The National Health Service is on the brink of a digital revolution, as a number of procedures are being put in place in digitise services and improve care across the board. Currently, junior doctors spend 70% of their day doing admin – proposals such as making hospitals free Wifi zones, creating a paperless NHS and remotely monitoring patients would free up doctors' time so they could spend more time with patients.
Around 97% of GP surgeries allow patients to book appointments online and view parts of their medical record – new plans will allow people to view their entire medical record by 2018. A third of all ambulances are sharing records digitally with A&E doctors, speeding up access to critical information. Procedures such as this are steadily improving the quality of care, and a move towards a more digital NHS should prepare the organisation for the growing pressure of an ageing population on health and care services.
Within five years, patients will be able to log in and speak to their GP via a videolink and order prescriptions online. Last month the digital revolution plans expanded into the realm of remote patient monitoring, which would be possible with the use of high-tech clothing and gadgets. People with long term illnesses such as asthma, heart disease and diabetes could be constantly monitored remotely rather than in a hospital bed. In addition to wearable technology, patients and doctors could also use smartphone apps to update data directly to medical records.
Proposals such as these could free up hospital beds and give patients a better quality of life knowing they are still being looked after by a professional. Remote monitoring is just one of the plans the NHS are getting to roll out as part of its digital revolution. However, for ambitious plans like this to work they will need to rely heavily on technology and instant access to medical records and files.
By 2018 the NHS aims to be completely paperless, which has a number of advantages. It will free up resources and provide instant access to records when needed – sharing information between doctors, nurses and other NHS staff will also be much easier. By scanning medical records and making all files digital, the NHS will be keeping up with modern business operations and ensuring it keeps its reputation as one of the world's most advanced public healthcare systems. Going digital is also expected to save the NHS £5 billion over the next decade, if the other reasons weren't enough motivation!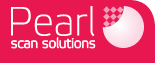 The Scan-do Peopletm
For more information feel free to give us a call: 
Nationwide: 0845 22 55 923          London: 0207 183 1885
Manchester: 0161 832 7991         Birmingham: 0121 285 1900