Give office morale the lift it needs this month with document scanning solutions.
There's no time for January blues with National Employee Motivation Day fast approaching. When you think of employee motivation ideas and incentives to boost motivation in the workplace, the first things that come to mind are usually team building activities or gifts for staff but what if you could show those staff appreciation in a way which would last longer?
The 21st of January is National Employee Motivation Day. Ok, it is a bit of a mouthful but its message is clear; the focus in offices across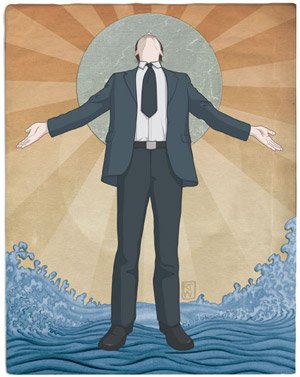 the UK will be staff motivation and boosting employee morale. During this time of year, when the days are short, mornings are dark and the weather is dismal at best, staff morale can be pretty low and when your employees are lacking motivation, you won't get the best work out of them. So now is as good a time as any to take steps to ensure your staff are happy and producing their best work for your company.
As I've mentioned, popular staff morale boosters usually involve team building activities for adults in the office or presenting them with gifts to give them the recognition needed. These ideas are very caring and will certainly make staff appreciate the company they work for. However; they are not long term solutions. Once the exercise is over or they have opened the gift, they will go back to work and motivation will slowly dwindle again. So, you need a solution that will continue to remind the employees of how much they are appreciated and make every effort to ensure they have a comfortable working environment.
This is where document scanning services could be the answer. Take a look around at the space in which your staff work. Is it spacious and worker friendly or is it filled to the brim with filing cabinets and boxes full of documents? If it's the latter then you need to take action now. When your workers are struggling to manoeuvre around clutter or spend most of their working day searching for important documents, it is little wonder they are struggling to find motivation.
So what do I need to do?
No one likes a cramped workspace so you need to empty those boxes, folders and filing cabinets full of documents to free up that extra space. Filing cabinets are cumbersome things so it's not hard to see how removing them can prove an excellent space saver.
What can I do with them once they've been taken out of the office?
You can make the switch to digital document management quick and straightforward by hiring out a service to scan documents. Having your documents scanned will reduce the space taken up by the information that is too important to get rid of. It will also be available at the click of a button which will increase efficiency in the office, not to mention the costs you'll be saving in the long term.
How Pearl Scan Can Help Your Company
Here at Pearl Scan, we collect your documents, scan them into digitised form and could have them available to you in around a week for as little as 1p per sheet (depending on volume). We provide a cycle of service meaning you can rely on us right down to document management consultancy once your documents are fully digitised.
We have the latest in scanning technology, highly experienced staff and secure premises so your documents will be in the safest hands while the scanning process takes place. Once scanned, the digital documents will be fully indexed and OCR processed to make them easily searchable. Following this, your digital files can be put onto a storage device, such as a USB or CD. They can also be made available via our specially designed cloud platform, Pearl Cloud or they can be put onto our open source document retrieval software, Halogen. Through Halogen, you can control who sees the documents and make them accessible for relevant employees. It is very simple to use and takes up very little space on your computers which we know is vital in such a digitally dominated world.
Once you have scanned your documents and freed up space in the workplace, your staff will appreciate what you have done to give them a more comfortable working environment and they will reap the benefits of being able to work more efficiently. If you ever wonder why employers make the effort to improve staff motivation in the workplace, remember, happy employees are more productive so, as they say, everyone's a winner!
To find out more information about our document scanning and document management services as well as the other scanning services we offer including large format scanning, invoice scanning and virtual mailroom services, browse our website or get in touch today.
National Employee Motivation Day is an idea being run by Argos for Business. If you find our document scanning services a great solution for National Employee Motivation day then why not tweet us @pearlscan using one of the hashtags suggested by Argos for Business, #NatMotivateDay #EmployeeMotivationDay #emd
Did you like this article? Why not take a look at some more by Pearl Scan-
World Paper Free Day- 06/11/14
Make 2015 Your Most Productive Year Yet
How To Stop Staff Procrastinating