We are always looking for ways to speed up the processes we go through in our everyday life with the introduction of digital technology, so why not let that extend to your working life too with automation of accounts payable
Problems with manual processing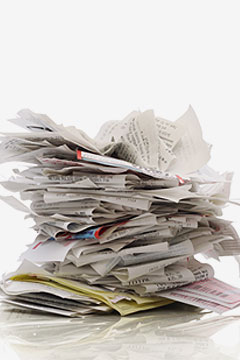 Processing accounts payable (AP) invoices by the traditional manual method has been throwing up a number of problems for companies in this fast-moving digital age. Some of the common problems faced in AP departments are;
-High costs per document filed.
– Space consumed by large volumes of AP documents.
– Time wasted manually entering all of the data.
– Risks such as loss of AP, human error entering the data and duplicated documents.
Having identified these problems, many companies go in search of a solution and that's when they come across invoice scanning.
Invoice scanning
Invoice scanning lets you digitise accounts payable documents and store them more efficiently in a digital document filing system. Companies up and down the country have been jumping on board by switching to automatic invoice processing and why not? Many processes in business are already digital from using email to complete correspondence to the use of digital devices everywhere in the modern-day office so it just makes sense to move all business processes towards a digital method.
Why scan invoices?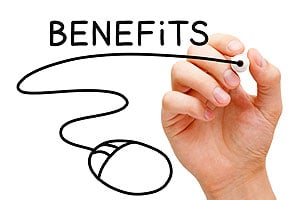 By scanning your AP documents, you could benefit from one or all of these.
Save costs previously wasted on unproductive tasks and errors. (The number of staff needed to complete the task will also be reduced.)
Free up office space by destroying documents previously stored there.
Get instant access to AP files through simple text searches.
With fully searchable documents, you will reduce the amount of time needed to retrieve relevant documents and refile them.
You can also get shared access to documents so APs can be shared across different departments easily.
All files are more secure when stored in encrypted and password protected files reducing (and even eliminating) the risks of loss, theft and damage.
You will also be providing your AP department with an up to date record management system.
Scanning services
The best benefit of them all is that you don't have to try and do the scanning yourself because Pearl Scan can do it for you. Our invoice scanning service is completely bespoke and can be tailored to suit the needs of each individual company whether you're in Manchester, London, Birmingham or anywhere else in the UK.
Our data capture technology can digitise accounts payable documents in high quality with a quick, cost effective, turnaround which is why we have been trusted by a number of companies from a wide range of industries including legal, healthcare, education and finance.
For more information about our account payable automation services, check out our website or give us a call today to discuss your requirements.
Related articles:
How Can I Process Invoices Quicker?
Drowning in Invoices? There's Just One Solution, Invoice Scanning
Importance of Invoice Processing and Scanning