Quick Tips: Hiring Document Scanning Services vs. Scanning In-House
Should we hire a document scanning company to scan our documents or should we do it ourselves?
This is a question we hear a lot from potential clients ringing us up. It's also quite a surprising one.
Whether they are calling from HR departments, legal sectors, educational organisations or just about any other industry, you would, perhaps, expect us to say that you should have it done by professionals every time but this isn't always the case. Most of the time we do but this is obviously within reason. If you have say 50 pieces of paper that need scanning then this is possibly an exercise you might want to do in-house. For pretty much any quantity above that though, it's probably a worthwhile decision to hire an outside company.
It comes down to one simple question really; can you afford to spare a member of staff, or even hire a new one, for however long it's going to take to scan the documents?
You might have more documents than you think and that person's daily wage could end up costing more than most document scanning companies charge. For higher quantities of documents, in the higher 1,000's, we charge as little as pennies per page and for less we don't charge a great deal more. Think about that when comparing how many documents you would need scanning and how much time it would take one of your team to scan each individual sheet on the scanning equipment that you have, if you have any. These documents could be HR files, legal files, invoices, medical records, proof of delivery documents or even mailroom documents.
We use some of the best scanners that money can buy, including our latest model, the Kodak i50 800. All of our bigger scanning devices scan well over 100 pages per minute. It would take a highly skilled worker to scan in-house faster than that!
If you're worried about your documents being out of the office for a long time, you needn't worry as most document scanning companies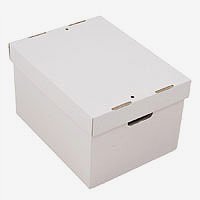 offer a pretty fair turnaround time, depending on how busy they are so always make sure you ask the specific company how quickly they can have your documents ready.
To dispel concerns about the security of your files we run a highly secure collection and delivery service which means that your documents can be picked up and dropped off quickly and safely. Our scanning bureau is protected by CCTV and the entire process is undertaken with strict supervision to ensure a smooth and secure scanning process.
If you're interested in finding out more about our document scanning services (including HR document scanning, legal document scanning, invoice scanning and digital mailroom) and whether they might suit you and your company, please call us today. For a free, no obligation quote for your scanning project get in touch or complete our online form by following the relevant links below.