Will Stamp Price Increases Move Businesses Further Away From Paper Communication?
As most of you will know, in March this year the price of stamps increased once again. Before this, 2012 saw the biggest annual increase in stamp prices since 1975 but as with most things, the price kept on rising.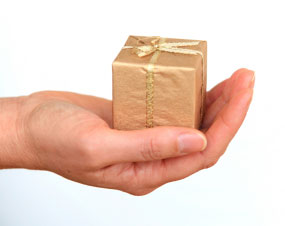 Before the 2012 increase, the price of a regular second class stamp was 36p but as of March, the cost has now risen to 53p and a first-class stamp has risen from 46p to 62p, a 41% average increase.
Although the Royal Mail is in far from the best shape it ever has been in, was this the right move?
The Royal Mail has made significant losses for years, but the Royal Mail's Stephen Agar believes that their customer's aren't getting such a bad deal:
"We understand that nobody likes to pay more, especially in the current economic climate…Our prices remain amongst the best value for money in Europe, and we have the highest service specification of any major European country."
Invariably businesses will consider this with a great deal of trepidation, much with any price increase, but especially one this high. With an increase in prices, this means that, in the end, the price increase will be passed onto their customers and no-one likes to pay more, especially a potential 70% jump.
John Allan from the Federation of Small Businesses' called the increase "another unwelcome cost in doing business" and stated that "Businesses will have to make a choice whether to absorb this new cost or pass it on to their customers,"
To take Allan's latter point, businesses continue to charge the same prices, making more of a loss, but talk of how they haven't increased their prices, though the Royal Mail have. This can provide an interesting strategy that might potentially bring more customers in or make regular customers spend more.
However when it comes to paper documents, for the most part, it's arguable that the Royal Mail is no longer needed. Most documents can be sent via email from business to business and, with the innovation of digital signatures and using iPads with a string of writing and handwriting applications as well as other tablet based technology, it's easier than ever to not have to spend the earth to send your documents. People are already preferring email and text communication as well as using IM software such as Skype to not just talk to their clients and colleagues but to share documents too. This combined with new, constantly evolving online file sharing and storage applications such as the brand new Google Drive mean that people are printing and sending documents less.
This is the current state of the world in which we live; we want things quicker than ever before and we want them at the best value we can possibly get. And what is better value than free and what is better speed than instant?
This kind of anti-paper aesthetic is even starting to extend to the office with hundreds of companies taking on some of the services that we offer here at Pearl Scan, digital document management and scanning services. With a service like this, documents that are currently in a paper based format are scanned into a digital format such as a PDF and are then accessed via computer systems, like any other document on there. This makes for an increase in workflow, a cut in costs as well as better staff morale. If you would like to find out how our scanning files can help you and your business, call us today.
Whatever the future holds for the Royal Mail, these continued increases in stamp prices will not help but will only hinder and those who are already on the verge of quitting paper-based correspondence altogether might just be pushed over the edge. In an increasingly paperless world there is still space, and of course need, for companies like the Royal Mail, they just, perhaps, need to focus on their customers rather than trying to come up with a quick fix to attempt to make a profit.