e-Book Boom: Digital Fiction Book Sales Rise By Nearly 200%
The BBC has reported via the Publishers Association that fiction ebook sales have risen by nearly 200% on the same period as last year at this time.
The rise of 188% has also been boosted by a 171% rise in digital children's book sales. A Non-fiction title also returned encouraging figures with a 128% rise in digital sales.
Certainly the strong e-book growth has taken the tarnish off the otherwise tricky market," Philip Jones, editor of The Bookseller says.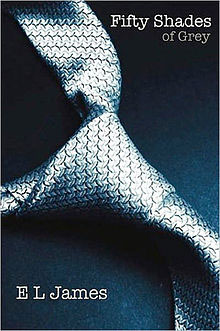 What we can take away from this is that whilst it was open to debate as to how e-books would do when it truly came time to start influencing the public, there is conclusive proof starting to emerge that ebooks are here to stay and there is more money to be made in this field. A small drop of physical book sales (0.4%) shows that people still love their paperbacks but this is very encouraging for the future of publishing as before the emerging of commercial and affordable e-reader devices book sales were slumping and not seeing much signs of improving.
These sales figures are surely bolstered by the release this year or the mega-selling 50 Shades of Grey. Thanks to mass publicity both due to its controversy and the way that it split the public as to its overall quality as a story and the way it was written, it generated major sales both through intrigue and the desire to read something different and it stayed at the top of the digital charts, as well as the physical one for the past year or so. For the first time in a long time advertising for books has been seen on a mass scale on the sides of buses, in railway stations and on billboards throughout the country, so I can't see anything but positive things for the future of reading and books.
Of course there will always be traditionalists who are against the digitisation of books, like with any progress, whether seen as positive or negative, but the sheer convenience that e-readers possess will always outdo that. When the largest book seller in the world (Amazon) decides to focus their interests on making the most popular e-reader in the world, it says something about the state of books and where we might be heading.
With Christmas just around the corner, e-readers and tablet devices on which e-books can be read with ease are expected to be at the top of the best-seller lists and to be sitting in several million stockings come December 25th, those e-book sales are just going to go up and up.
In other e-reader and ebook news, Kobo has announced their new line-up of e-readers in time for Christmas. The new Kobo 'family' consists of a new tablet device to take on the Kindle Fire HD as well as a new mini budget reader as well as the 'Glo', one of two recently announced e-reader devices to feature a backlight for night-time reading.
Interested in getting your book converted to e-reader ready files? Let us know and we'll send you a free book scanning quote.