When it comes to companies considering making the digital switch, many myths can discourage them. We debunk some of the biggest myths to help customers make the switch to paperless operations.
Document scanning is expensive
Wrong! Document scanning, even in bulk, is often less expensive than many people predict. One thing to remember when document scanning is it removes a much larger expense such as storage and rental space. Document scanning provides the ability to manage and process more documents in less time, with less people. There is also the elimination of box storage and retrieval fees. So in fact, if you worked out all the costs you'll be eliminating, switching to a paperless system could actually save money in the long run.
Significant Change Can Worry Workers
When it comes to switching to digital operations, experienced companies will simplify the transition. This is done by ensuring that software is implemented correctly, and all the team is trained and comfortable in the new system – allowing them to start work straight away. Having electronic copies of documents is actually going to make the tasks your staff carry out easier, so they will probably be in favour of it.
Tip: Look for a provider with experience and certifications such as HIPAA training. This tells customers that a company is the top resellers of the software they are delivering.
Unfamiliar technology makes workers uncomfortable
Workers who are unfamiliar with technology are believed to be apprehensive at letting go of paper based operations. Most document management software is easy to use, regardless of technological experience. Most software runs off Windows-like interfaces which help with accessibility. This also means that workers and companies can continue to work with software they are familiar with. It may take time to adapt to a digital system, but explain the advantages to your staff and they'll soon be on board.
Companies have to scan all or nothing
This is certainly not the case. Many scanning solutions companies understand that businesses may only be able to budget money quarterly or yearly, or they may only have the budget for a small part of their scanning needs. Companies do not have to go completely paperless all at once, but switching in particular areas can bring in new benefits from using less paper. Even little changes can make a difference, from saving money to saving space.
Tip: Plan a scanning process bit-by-bit or by department. You could also consider a scan on demand service.
Document Scanning is less secure
One of the biggest myths in document management, companies question everything computer based to ensure document security. From hacking to insecure data, everything is considered. Documents can be kept digitally, password protected allowing only certain users document access. For even better security files can even be encrypted. To get this level of security with paper, a company would have to lock every cabinet, and unlock them again when they want access to a document – so it isn't necessarily less safe than physical storage.
Do you know any other document scanning services myths? Let us know on social media! Continue reading about our Document Scanning Services.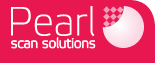 The Scan-do Peopletm
For more information feel free to give us a call: 
Nationwide: 0845 22 55 923          London: 0207 183 1885
Manchester: 0161 832 7991         Birmingham: 0121 285 1900