Spending Money on Document Scanning Reaps Benefits Almost Immediately
The term 'you have to spend money to make money' has always been a sad truth. We would all like to live in a world where money just fell into our laps but that's just simply not possible. Nowadays, it can be increasingly difficult to make money due to the rising costs of running a business. So what can be done?
No matter what your line of business is, it's important to be able to spend money on the likes of equipment and stock in order to profit but, in times like these, it can be conceivable that bringing in new processes and systems might not be the wisest idea especially when a lot of organisations in both the public and private sector are hanging on by a thread.
However, we often emphasise to potential clients that spending money on services such as document scanning and document management systems is a win-win situation. It might not sound like something which would make a great deal of difference but the positives of document scanning and digital management are potentially huge, particularly if you are a business that deals with a lot of documents. When it comes down to it, having documents digitised and put into an electronic document management system saves time, space and money which are three major things that businesses are continuously looking to do.
Once files are digital, they can be accessed quickly and easily via a shared office network or hosted online through our Pearl Cloud platform, if you prefer. This means that less time will be spent walking around offices and searching through filing cabinets to retrieve the documents that are needed. Going digital adds some much needed organisation to the office and the way you deal with documents. It also means that it is much less likely that files will be lost or damaged.
Once the document scanning process is complete, you can start reaping the rewards immediately. Space can be saved by disposing of filing cabinets and any other office furniture which once held documents in paper form. Office space doesn't come cheap so if something is no longer needed then it needn't stay. The additional space can be used for other important tasks, more desks or just to give more space to the workforce.
All of which adds up to a good saving of money, and not just in the long run, but in the short term too. The majority of document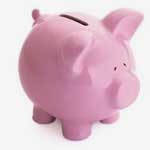 management systems, such as the ones we provide here at Pearl, are simple and easy to use but intuitive. Your organisation can immediately benefit from their use as staff, who have even the slightest experience of computers, can use the systems easily with no additional training required.
Systems like this have already been acknowledged for saving companies in sectors like the public sector, finance, legal and health, and they are simply not as expensive as you might imagine so this far from a budget busting solution.
For more information about the document scanning solutions we offer here at Pearl Scan, check out our website or get in touch today for a free, no obligation, quote for your scanning project. With all the benefits and no negatives, there's no reason not to.
Related Articles-
Document Scanning and Going Digital – The Advantages
Proof of Delivery Scanning
Document Storage vs Document Scanning