Ditch the Clutter and the Cabinets
Space Savers in the Office
In this post, we are going to talk about one of the little known space savers for cutting down space in your offices whilst still retaining your efficiency and perhaps even making it better. It's so successful, it'll make you wonder why you never thought of it before.
How to ditch the clutter and the cabinets
We all know it; cabinets, drawers, storage rooms and what's contained within them are an inconvenience. Dealing and sorting through paper documents is counter-productive and, as I'm sure you're already aware, they take up a great deal of room.
The irony, of course, is that they are there to keep you organised, which they do to some extent, but storing paper documents is now a thing of the past and should be treated as such.
Business owners all over the world see office space as one of their biggest costs, particularly with the rising prices of premises. When this space is being excessively used by what is essentially, dead wood, something need to be done. So, how can document scanning and digital document management be one of those invaluable space savers which can make a huge difference in the office?
Document Scanning and Digital Management Saves Tons of Space
In business, space needs to be used well, whether you're a small one person operation or a multi-national corporation. Some companies even employ people especially to improve things in that respect. Think about that. They are paying someone a hefty wage to save the company money. What does that say about how important these things are?
On the other hand, it's also important for companies to look after the interests of their staff and there is no more unpleasant place to be than an office absolutely stuffed to the rafters for the sake of space saving. This would inevitably lead to a decline in efficiency and could also lead to a decline in staff morale too which is kind of defying the point of the whole exercise in the first place.
One major process that is not often considered by these experts is document scanning. In a way, you can see why; it seems like the concept is so simple it can't possibly be that effective. But it makes a huge difference to some of the largest companies in the world on a daily basis and saves many organisations a great deal of outgoings yearly.
We're not talking about taking the entire document scanning project on yourself as this would take an incredible about of time and resources. That is what document scanning companies like Pearl Scan are here for.
We're space savers…it's just what we do!
I'm not going to start talking about how great we are, but what we do is pretty useful.
We take all your documents and make them digital, meaning that the only space they're now taking is on a hard drive on your local network. As space savers go, document scanning solutions are huge! We use powerful, industrial scanners which can scan more than 15,000 documents per day in order to process all your files extremely quickly. Think about how long it would take to do by hand on a standard retail scanner.
We also use the latest in indexing technology which allows us to scan each sheet of paper looking for a particular area such as a reference number, a client name or anything else that is relevant, making sure to index, or title each particular document by the required data. Whatever you request to have your documents indexed by, it can be done. Indexing makes searching for the particular document you need very easy indeed, especially compared to searching through a filing cabinet to find it.
Documents can also be OCR processed. OCR or Optical Character Recognition scanning is a process of scanning every document and converting the words on that paper into text that is readable and searchable on any computer system. This makes the process of searching for your documents incredibly simple when they can be found through a text search of particular words or phrases.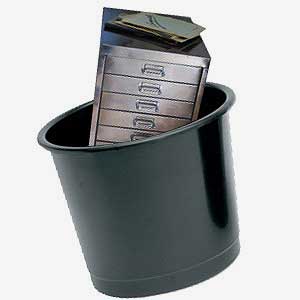 Once the document scanning process is complete and you're happy with your digitised documents, you can dispose of those filing cabinets and papers contained within and start enjoying the newly found, or rediscovered, room. The extra space can be used for more staff, equipment or just for additional breathing room for you and your staff.
Document scanning isn't just an amazing space saver either, it's also an incredible money saver. For more articles about the money saving benefits of documents scanning and other interesting facts check out the relevant category of our blog.
As space savers go there isn't much better out there for it than document scanning and also nothing with as much value for money too as it can actually cost surprisingly little to get it done.
For more information about the scanning services we offer here at Pearl Scan, get in touch orread our web page. If you would like to receive a free, no obligation quote for your scanning project, complete our online form by following the relevant links below.
If you found this article interested, take a look at some more interesting stuff:
Save the notebook! Scan your documents!
What Can Digital Document Management Do For You?
Document Scanning Money Saving Benefits