Office productivity is up there with one of the most important things to control in a business and a simple switch to a digital mailroom can improve efficiencies without any major upheavals.
What is a Digital Mailroom?
The process of manually sorting through mail and distributing to the relevant personnel is a slow one and can also be costly and inefficient too. This is where the idea of the digital mailroom was born from.
A digital mailroom is a system that is put in place to digitise incoming mail which enables you to manage it electronically. More and more companies are turning to this service to reduce clutter and speed up business processes.
Productivity Boosts
You can find articles and studies all over the internet about the best (and worst!) ways to boost productivity in the office. Suggestions range from rearranging the office to avoiding things that distract you but we feel that all of these can be complemented by a change in document management.
With a digital mailroom, staff won't be distracted by finding, sorting and opening their mail every morning, it would be a simple case of opening their inbox and viewing all incoming mail that way.
A large proportion of business communication is done via email nowadays anyway, so it can prove a great productivity boost to deal with all incoming mail that way. So rather than workers needing to set aside two tasks; one for opening and reading paper mail and one for reading emails, they can get it all done in one task.
This productivity boost will also be seen when it comes to retrieving information from past mail correspondence. Normally employees would need to search through filing cabinets to find the documents they need but, with a digital mailroom, they will just need to enter a simple search on their computer, shared network or cloud platform and the document will be there at their fingertips in an instant.
We should also never underestimate the reduction of stress in improving productivity. Having your mail sorted and digitally delivered can take a weight off your mind, however small, letting you focus on more important work matters.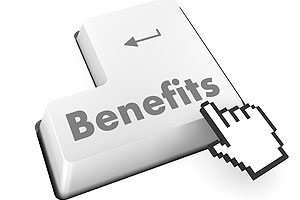 Other Benefits
Along with the boosts in productivity, your office can also benefit from these;
Post is more secure when stored digitally than being sat in in-trays or filing cabinets.
You can save money on hiring extra staff to manage a post room.
Digital mailroom offers you the chance to free up space previously taken up by mail and mail management offices.
A digital mailroom helps you take a big step towards a paperless office.
Having your post automatically sorted can relieve a great deal of stress for employees.
Get Your Digital Mailroom With Pearl Scan
Our digital mailroom service can be tailored to suit your specific needs while we work with you to provide the perfect solution for your mail management. We can collect your post from your office, local sorting office or specially created PO Box every morning (Monday to Friday, excluding bank holidays) and have the digital images delivered to your email inbox in a quick turnaround time.
All digital images will have OCR software applied to enable text searches for relevant data at a later date. Cheques you receive in the mail can be banked for you and the invoices forwarded to your inbox so no mad dashes to the bank before it closes.
That's not all though, you can get all of that for a budget friendly price. If you would like some more information about the digital mailroom, check out some of our other blogs then get in touch for a free, no obligation quote.