Future-proofing Offices- with Paperless Offices the Design Possibilities Are Endless
Are you looking to redecorate your office or even move to a completely new premises? Do you want a future-proof office? Do you want potential clients to be impressed by your premises? Take a look at these companies who designed future-proof, state-of-the-art premises all thanks to being paperless.
Loyola's Paperless Library – Chicago
By replacing the books with computers and comfortable seating, Loyola University have created an airy, modern place for their students to go and research as well as study. The information they get could be more up to date than the original books that were held there but older books would still be available in digital, e-book form on the computers.
Completely paperless libraries are starting to pick up speed over the pond in America with premises in Florida and Texas too, but they are yet to take off here. However, our libraries are providing access to more and more information in the form of e-books so it could just take one UK library to make the leap to full paper free, for the rest to follow.
Decos Technology Group – Netherlands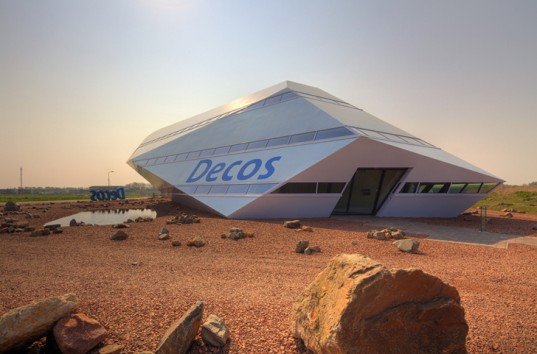 Photo Source : Inhabit.com
The company state that their new premises is "only possible because Decos has switched over completely to the 'new way of working': all the administration is completely digital, which means that no cabinets or storage spaces are required."
The building has a very futuristic design which may not be to everyone's taste but there is no denying that they have pushed the boundaries of modern design and office space. They have made themselves completely flexible.
"Most of the workstations are flexible workstations where employees can log in with their laptops. This means they do not have a fixed workstation, but choose the spot which is most suited to their task"
The business world is constantly changing and compliments to those companies who try and do something pleasantly different particularly with a paperless office.
We love helping businesses convert to digital and future-proof their premises. If you have been inspired to ditch the paper and go digital, Pearl Scan can help. To find out more about our scanning services call us today.