Should I carry out a data capture project in house or outsource it?
There are many data gathering and scanning projects which can be turned into a data capture exercise either in the office using administration staff or externally via a professional data capture service company. Collecting customer or staff feedback via an evaluation survey or questionnaire are generally big projects for most of these organisations. Let's take a look at the main factors to consider when deciding whether to process these surveys in-house or outsource them to a specialist survey scanning and data capture company.
Volume of Data to Capture
The volume of the surveys you expect to be returned is one of the primary areas which can help you to decide the best way to complete a full data capture exercise for all of the information returned. For example, if you send 200 surveys out to customers and received 50 back then it would be most economical to enter these manually in-house because the time spent on that would be very brief and it would not affect your resources too much.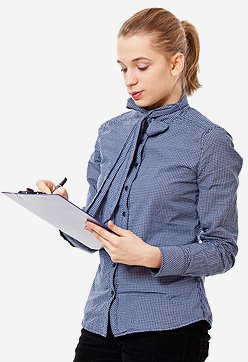 In contrast, if you were looking to receive around 500 plus of the completed surveys back then it would be expensive and an inefficient use of resources to have members of staff manually entering the information into a spreadsheet or a database. If this is outsourced to a survey scanning and data capture company it is very likely to be completed in half of the time due to the technology used and the experience of their staff which would result in less cost.
Type of Forms to be Captured
Entering tick box questions (closed multiple-choice) results into a spreadsheet format is usually one of the quicker responses to process and if it was just a handful of these forms with 1-2 pages that would be fine to do in the office.
If there are more than 2 pages then it becomes a bit of a time and cost issue to input. If there are open question answers such as text boxes and feedback notes to be processed as written answers then it becomes a much larger task. Data Capture specialists such as Pearl Scan Solutions have intelligent data capture systems that scan over these results and can put them into any required format.
File Format and Layout
Exporting the data into internal databases might sometimes prove tricky if that particular member of staff has not dealt with converting and exporting file formats and layouts before. Usually a survey data capture bureau will have great experience in converting file formats or exporting to spreadsheet files, CSV, XML file, text files and many other file formats.
These are the key points worth considering when deciding how to process results from a recent survey or questionnaire because the wrong choice could cost more than you expect or take too long to process overall compared to the goal of having accurate data at the end.
If you would like some more information on the data capture and data entry services we offer here at Pearl Scan and how they can help your company, get in touch today.