Are your offices filled with boxes upon boxes of documents being stored for years to avoid compliance issues? There is an easier way which can bring some big positive changes to your HR department.
Compliance Laws
Obeying compliance laws is a necessity across all departments of a company but especially for HR departments storing important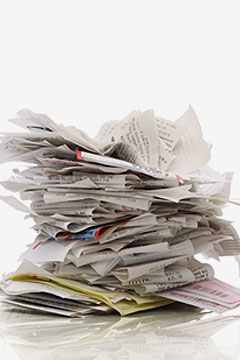 employee related information. Some documents need to be stored for ten years or more and, with the accumulation of files, you can find yourself with a space issue.
If you deal with this kind of thing on a regular basis you will know how much of a headache it can be, especially when the auditors call. Finding the relevant files in filing cabinets, folders and boxes seems to take an age and if you can't find them at all then things can get serious with more drawn out processes or even the risk of fines, shut-downs and, worst case scenario, litigation.
Going Digital
There is an easier way to go about compliance though and that's to go digital with your file management. It's a solution that a large number of HR departments for some of the world's major companies have adopted with great results.
Imagine being able to access files at the click of a button knowing they can be retrieved even when misfiled. Imagine being able to update information in each document without having to create a completely new document. Imagine knowing you have all of the information you need for auditors without losing tons of office space.
By managing files digitally you won't have to imagine anymore. Going digital offers a space saving, efficiency boosting, cost effective solution which doesn't compromise on compliance laws. Data Protection and Freedom of Information are at the forefront of digital document management making it the best method of compliant document storage.
Scan Documents With Pearl Scan
To go digital, the first thing you'll need to do is digitise the files stored in your HR department. This is where we can help. Here at Pearl Scan, we offer a completely bespoke HR document scanning service for companies in London, Manchester, Birmingham and across the UK wanting to free up space and retrieve files quickly while still obeying compliance laws.
We provide a one stop service for the complete document scanning process from collecting your documents from anywhere in the UK to scanning and indexing followed by the delivery of your digitised documents in a quick turnaround time.
For more information about how we scan documents or to request your free, no obligation quote, give us a call or complete our online form.
Take a look at these related articles-
What Happens If I Don't Digitise My Documents?
3 Reasons To Choose Digital Document Management
Councils Saving With Document Management Systems