In the past, many organisations utilised microfiche and microfilm to store documents, historical records and drawings but in this digital age, that storage method has been overtaken by more efficient digital solutions. So what can be done for the files already stored on microfiche and microfilm?
During the 80s and 90s, microfiche and microfilm took off as the ultimate document storage method. Libraries, councils and museums used them to archive historical documents and architects, designers and engineers stored their plans and drawings on them but it is increasingly becoming a dated process as people turn to digital file storage instead.
You might feel like the files you have stored on microfiche are stuck that way forever now but that's not the case as these documents can be digitised and brought up to date. Microfiche and microfilm scanning brings a number of benefits and here are just a few.
Reduce Costs
Storing microfiche and microfilm along with the equipment needed to view them is extremely costly. Add to that the potential storage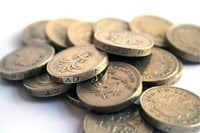 costs for large bulks and you have a large drain on the annual budget. By having them scanned and digitised to be stored electronically you will reduce those outgoing costs significantly. All you need for storing files digitally is a device to view them on but unlike microfiche and microfilm readers, there are devices like this in almost all offices nowadays as computers, laptops, tablets and mobile phones can all open and view digital files.
Save Time
Microfiche and microfilm storage faced the problem that all hard copy storage does which is the amount of time it takes to find the documents and files you are looking for. It slows down efficiency and leads to an increase in unproductive tasks. With fully indexed digital files however, you can find the document you need in an instant with a simple text search meaning tasks can be completed quicker and more efficiently.
Secure Files
Not only is it difficult to secure hard copy documents with CCTV, locks etc. it is also not very cost effective. The alternative is though. You can have digital files encrypted and password protected to ensure the information is only access by those with permission. Document security is sometimes overlooked by companies but it is something that needs to be carefully considered before any document management decision is made.
Improve File Access
A lot of historical archives are stored on microfiche making it difficult for interested parties to view them as they would have to travel to the library, museum or other location storing them to view that copy. Luckily, with digital archives, they can be presented online and viewed by people right across the world whenever they want to. This is great for raising awareness of a topic or place.
Free Up Space
As I've already mentioned, large bulk storage of microfiche and microfilm can take up a lot of space without you even realising. This space can be costly and the loss of it can create a restrictive working environment. Digital files take up only virtual space and once you have scanned microfiche and microfilm, and backed up the files, the hard copies can be disposed of to free up office or storage space.
Microfilm and Microfiche Scanning Services
Scanning services like Pearl Scan can digitise microfiche and microfilm for you so you can start enjoying those benefits right away. We can scan 16mm microfiche, 35mm microfiche, Combi microfiche, COM microfiche, 16mm microfilm reel/roll/spool, 35mm microfilm and microfilm cartridges and cassettes. The digital images can be converted to a range of formats including PDF, TIFF and JPEG with OCR processing available. Our service is flexible and can be tailored to suit a range of needs and specifications and we also offer an archives digitisation service. For more information about how we scan microfilm and microfiche, check out our dedicated website or give us a call.
Check out some related articles:
Microfiche: The Cold, Hard Facts
Microfiche & Microfilm scanning
Best Way To Modernise Your Aperture Cards