Benefits of Hiring a Full Cycle, Document Solutions Company
Some document scanning companies will offer to scan your documents only. They may do a good job of it too but here at Pearl Scan, we are a document scanning company that pride ourselves on providing a full cycle service. This is where we handle your documents right from collection (and even providing A3 size boxes if needed), down to securely shredding, returning or storing them for a further period. There are many benefits to trusting one company with all of your document scanning and management needs. Here are just a few.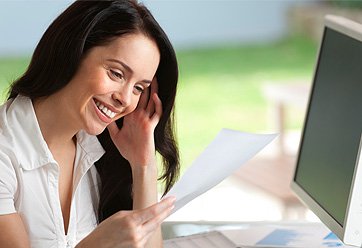 You don't have to ferry your boxes to lots of different locations
This is where our full cycle process begins. As I have already mentioned, at Pearl Scan, we collect your documents and return them at the end of the process if you want them back. Any movement of the documents is done by us but usually all of the process is completed on our secure premises.
Hiring out different companies can be expensive
If you need to hire a different company to complete each step of the process such as one for scanning, one for indexing and one for shredding then your bills could rack up.
It can relieve worry and stress
You can rest easy knowing your documents are in the capable hands of one company for the entire process. The company should take care of every element and have the digital documents sent to you quickly.
It is less time consuming
When you hire one company to complete all of the process, they can get it done swiftly without the need to spend time on unnecessary transportation.
There is less room for error
When one company controls the entire process, they will have measures in place to ensure that everyone on each section knows what needs to be done. When the process is handed between different companies, word of mouth may mean that some errors are made along the way.
If you would like some more information on the scanning solutions Pearl Scan have to offer or if you would like a quote, get in touch today to speak to a member of our friendly and experienced team.