All UK Oil Paintings Online Thanks To BBC Scheme
At the end of 2012, A UK charity collaborated with the BBC to complete the enormous task of getting all the UK's oil paintings online via their project Your Paintings.
Your Paintings was a joint initiative between the BBC, the Public Catalogue Foundation (a registered charity) and participating collections and museums from across the UK. The venture saw 212,000 oil paintings, including artwork by the likes of Francis Bacon, Pablo Picasso and John Constable, digitised and put on display on the BBC's Your Paintings webpage.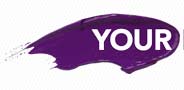 While we speak a lot about digitising documents to create a paperless office, here we can see other great reasons to digitise. Not only does the process of digitising preserve the future of rare and delicate items but it also gives those who would not necessarily be able to go and view art access to it and can provide education tools to schools and homes across the UK.
We can now see that the long established institutes of Britain are getting on board with modernising. Along with the safety and security benefits of going digital, these companies are are saving money, space and time in the process.
If you have a collection of paintings, photos or images that you want scanning, we at Pearl Scan can help. In the past, Pearl Scan digitised have the majority of the modern art collection at Manchester Art Gallery, so we know what we're doing. This also shows that the entertainment and education sector is another market interested in the benefits of going digital.
They can see the benefits, can you?
For more information on the scanning services we offer here at Pearl Scan, including scanning large format drawings and paintings and negatives scanning, get in touch today. For a free, no obligation, quote for your scanning project, complete our online form by following the relevant links below.